Have you ever sipped on a lush, creamy, lightly-sweetened Spanish latte?
If you have, the flavor experience likely still lives on in your fondest food memories. And if you haven't, it's an experience we recommend pursuing.
Want to enjoy a traditional Spanish latte without booking a plane ticket or even leaving your home (except if you need to make a quick grocery store run)?
Follow our Spanish latte recipe and step-by-step directions below to treat your tastebuds to the Spaniard's way of café.

---
Wait … What is a Spanish Latte?
…And how is it different from a standard latte in terms of coffee brewing methods? In Spain, they call it a café con leche (coffee with milk), which sounds a whole lot like a typical latte, right?
A Spanish latte is an espresso-based drink that's easiest to describe when it's compared to other espresso beverages you may know.
It's similar to a cappuccino, but it's not as foamy. It tastes much like a Vietnamese coffee drink or Cuban latte if you've ever enjoyed one of those treats. However, it is not like a café au lait because those are brewed coffee plus steamed milk — not espresso!
You won't often find it in a typical coffee shop, though we're certain some baristas will know how to make it if they have the ingredients on hand.
The big difference, a.k.a. "secret ingredient," is sweetened condensed milk. The other twist comes from using scalded milk as opposed to frothed milk.
Condensed milk is concentrated and sweetened with sugar, so adding it to a latte produces an enjoyably sweet, syrupy mouthfeel.
Pros & Cons of Spanish Lattes
The first pro point is obvious if you've tried it before — it's delicious. It's straightforward to make, too, especially if you're skilled at making regular lattes.
A perhaps less expected pro is that condensed milk adds more nutrients to your espresso drink like:
Calcium
Vitamins A, B12, & D
Phosphorous
Riboflavin
Protein
The cons of a Spanish latte are that it is higher in calories and sugar (comparable to a typical latte with flavored syrup, though). Not to mention, not everyone keeps a can of sweetened condensed milk in the pantry.

---
Traditional Spanish Latte Coffee Recipe
Ready to try it for yourself?
Prep time: ~ 5 minutes
Total time: ~ 5 minutes
Equipment needed*:
Ingredients:
Milk of choice (whole milk recommended)
Coffee beans (ground for espresso)
Sweetened condensed milk (to taste)
*See alternatives for this equipment in the "recipe swaps" section.
Step-by-Step Spanish Latte Directions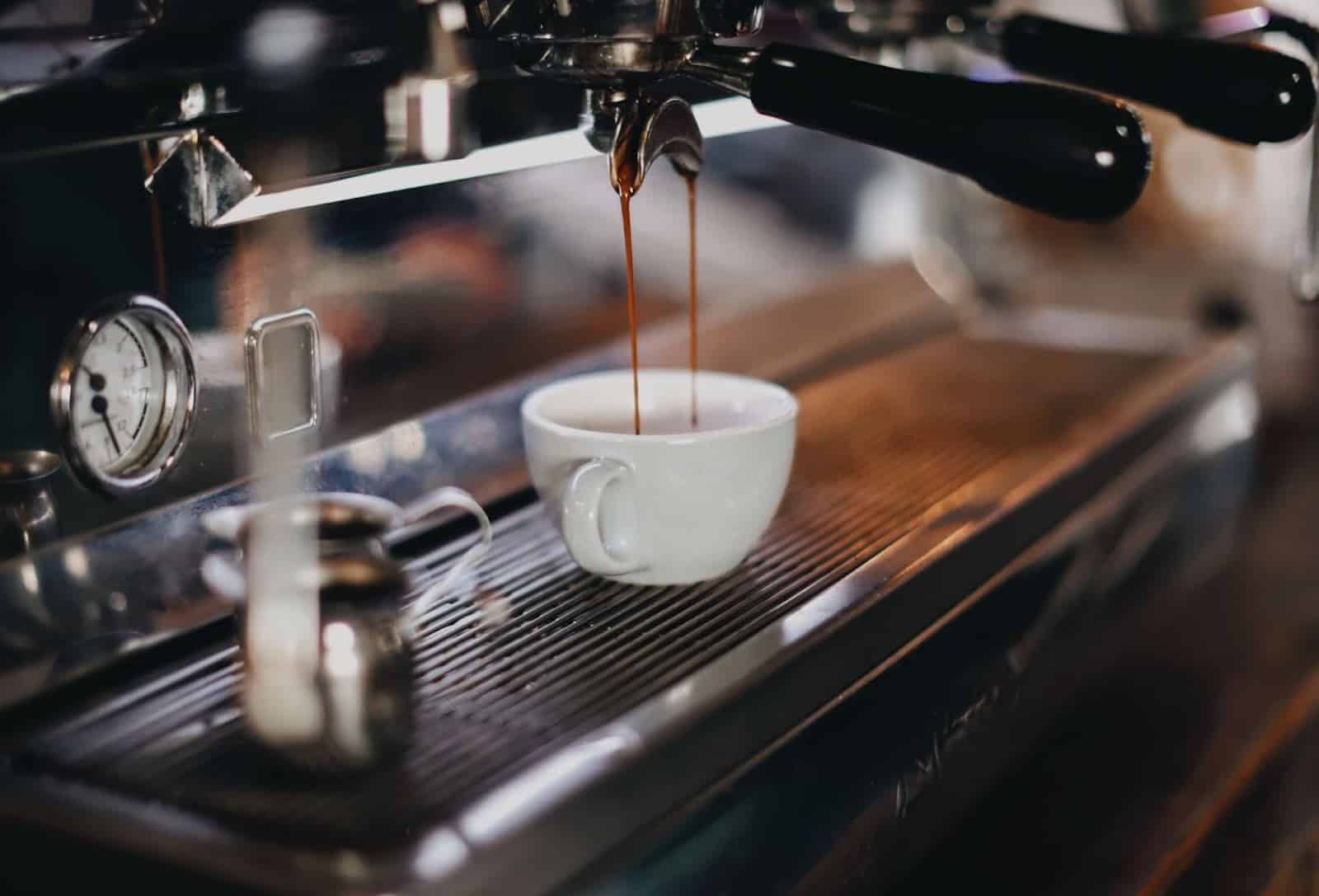 Fire up the espresso coffee machine and pull out your favorite coffee mug!
If you haven't already, grind your freshly-roasted coffee beans for espresso.
Fill your milk frothing pitcher with your milk of choice and set it under the steam wand. You're looking for scalded milk, which means no air is added to it, and it's heated but not boiled. If you have a thermometer, it should reach 181 degrees Fahrenheit (or about 83 degrees Celsius). .
While your milk is heating, you can load your portafilter and pull your shot of espresso.
Put your espresso shot in the mug first, followed by the steamed milk. Then stir in a couple of teaspoons (two is a good place to start) of sweetened condensed milk.
Buen provecho (enjoy)!
In the market for a new espresso machine? Product Review: The Best Espresso Machines With a Grinder
How to Make an Iced Spanish Latte
Here's how to enjoy a Spanish latte on a hot day or just any time you're craving a sweet, cold treat.
You'll need:
Ice cubes
A shot of espresso
Milk of choice
Two teaspoons of sweetened condensed milk
Prepare your espresso and pour it over ice cubes in a glass. Stir in the condensed milk, then top with regular milk. Pop in a few more ice cubes if needed. Top with whipped cream if you're feeling fancy!
You may also like: 11 Great Coffee Brands for Cold Brew
Spanish Latte Recipe Swaps
While it won't be fully traditional, these swaps are how you can enjoy a Spanish latte without running to the grocery store.
Equipment Swaps
If you don't have an espresso machine and still want to try a Spanish-style latte, a Moka pot or an Aeropress are the next best way to get espresso-like coffee. (You could also use a French press to brew up some super strong coffee, but it will be more like a cafe au lait when you add the hot milk.)
Good news for you: we have articles on how to use a stovetop Moka pot and instructions for using an Aeropress!
We also discuss the Moka Pot vs French Press coffee brewing method debate.
And if you don't have an espresso machine with a steam wand or a standalone milk frother, a regular pot on the stovetop will work to scald milk!
Milk Swaps
While whole milk is the normal way of making a Spanish latte, you can experiment with whatever milk or not-milk you like best!
Make it dairy free by switching out moo juice for almond milk. Or, use the plant-based option beloved by baristas everywhere — oat milk.
Don't want to simply scald the milk? We won't tell if you froth it a little to add some nice, foamy texture to your latte.
Sweetener Swaps
If you don't have a can of condensed milk, good ol' fashioned sugar is an acceptable trade here.
Other sweeteners are, of course, on the table, but will it be a Spanish latte anymore? Debatable!
Interested in another at home recipe? Try a Nitro Cold Brew.
---
Coffee Bean Recommendations for a Spanish Latte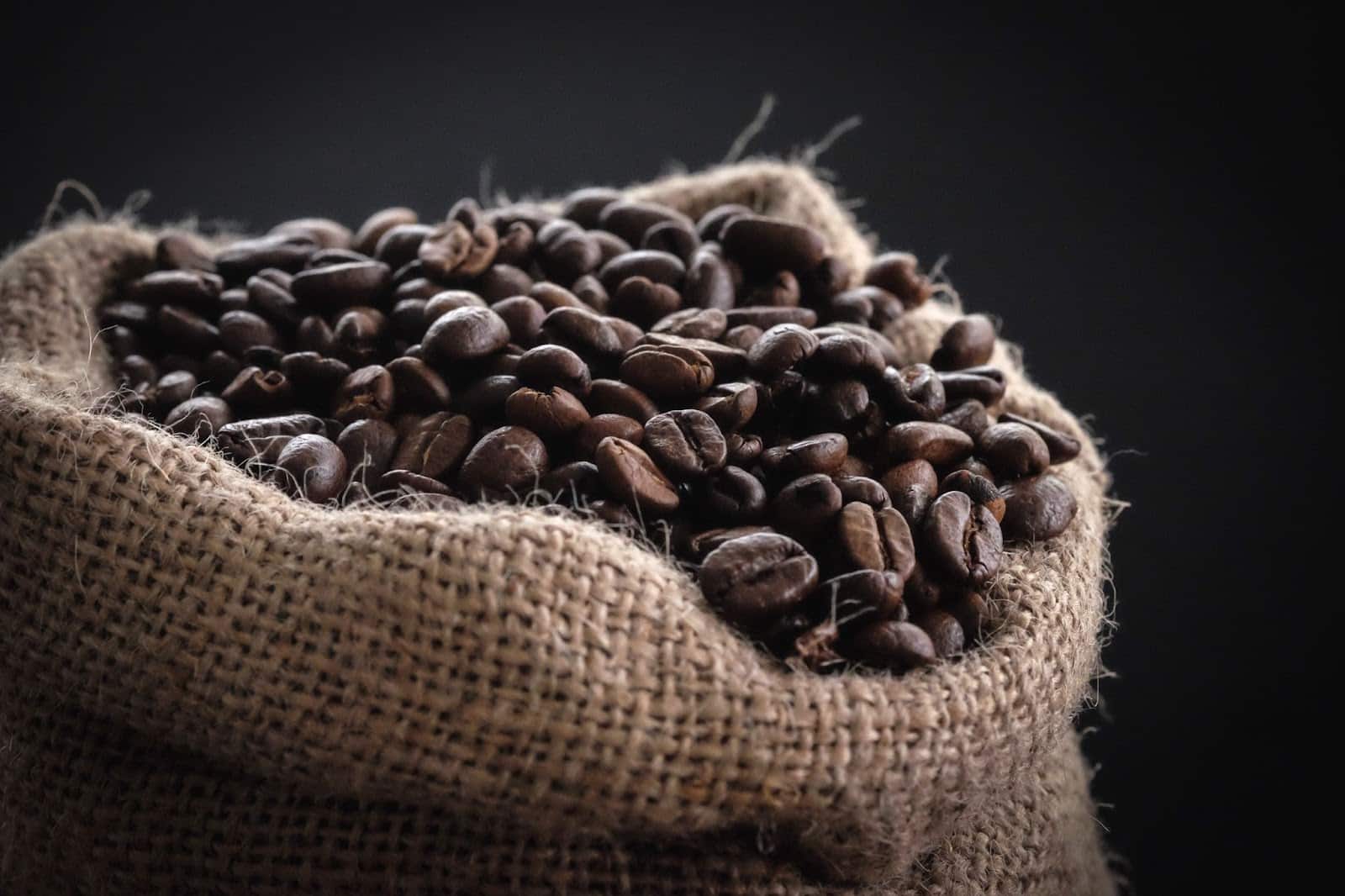 Since it's a Spanish latte, you probably know we're about to recommend you some cozy, robust espresso roasts!
Many espressos are made using a mix of Arabica and Robusta beans because the Robusta translates to better crema for your shots. Popular roaster Lavazza uses a blend, whereas Illy sticks to straight Arabica, which also work for a Turkish coffee maker. You can grab cans of pre-ground Illy or bags of whole-bean Lavazza at most grocery stores.
You don't always have to pick an espresso roast, though. Use your favorite medium or medium-dark roast as long as it's ground for espresso.
If you're in the mood to discover something new, read our article on the 9 Best Espresso Beans/Brands!
Don't have a grinder at home? Check out: The Best Ground Coffee You Can Get Online
---
Conclusion
You won't find this coffee drink at a Starbucks coffee shop (at least not at the time of writing this article!), but that doesn't mean it's out of reach.
If you're as enamored by the flavor of a Spanish latte as we are, you'll always be sure to keep a few cans of sweetened condensed milk in your pantry from now on!