Many people believe that mornings should feature espresso. After all, a perfectly-extracted crema-laden espresso shot awakens the senses and produces enjoyment.
If you're the proud owner of a home espresso machine, you experience that joy on a daily basis. But as your own barista, you also know that the perfect shot starts with the best coffee beans.
Are you on the hunt for your next favorite espresso blend?
Here's a compilation of the best espresso beans. Local grocery stores carry some, while others are specialty beans bought online.

---
What Type Of Coffee Makes Good Espresso?
Some coffees are labeled and sold as espresso blends, but are they your only option?
Certainly not!
You can use regular coffee beans at various roast levels. But realize that they will produce different flavor results. The roasted coffee you use for your espresso should balance bitterness, sweetness, and acidity.
An espresso roast is generally darker than a light roast but not the darkest of dark roasts. The long-time go-to for espresso has been medium to medium-dark roast beans. Yet, you may have also heard of "blonde espresso," which is a light roast.
Arabica vs. Robusta Coffee Beans
100% arabica beans have replaced robusta blends for many coffee producers. Arabica grows at higher elevations and takes longer to grow than robusta. Arabica beans tend to be sweeter with more nuanced flavors, making them a favorite in most cases.
Then again, robusta beans are higher in caffeine. They're cheaper to produce because they have a longer harvesting season. So, most instant coffees use robusta beans.
Also, robusta is a long-time favorite in Italian espresso blends. That's because robusta beans yield a delightfully thick crema. They also produce the famously rich flavor and aroma of espresso.
Can You Use Espresso Coffee Beans For Other Coffee Makers? 
Absolutely, you can!
Even if you don't have an espresso machine, espresso is a great choice for Moka pot coffee (often called stovetop espresso). Some people also use it for a French press, pour-over, or even drip coffee makers. You just need to grind it to the correct size for whichever coffee brewing method you're using.
In the market for an espresso machine? Check out: The Sowtech Espresso Machine: Is It Right for You?

---
9 Of The Best Espresso Bean Coffee Brands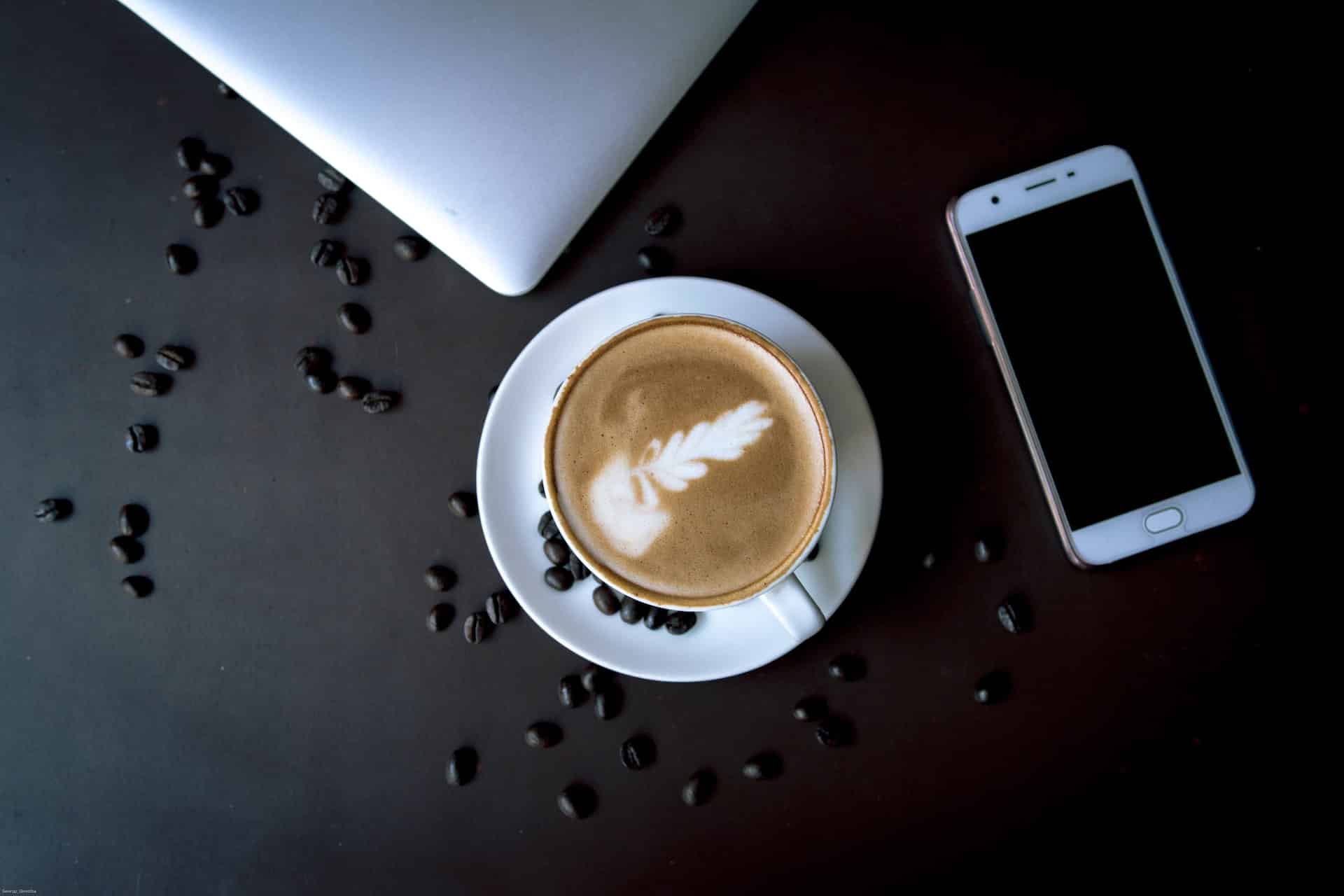 Now, let's get specific! Here are nine espressos we are enjoying right now due to their flavor profiles, mouthfeel, and price.
1. Kicking Horse Coffee Cliff Hanger Espresso 
Kicking Horse Coffee is now majority-owned by another big name in the coffee game: Lavazza. Acquisition by a famous espresso company demonstrates the quality of their product.
Kicking Horse Coffee roasts its beans in the Canadian Rocky Mountains. Their blends are organic, kosher, and Fair Trade certified for conscious customers. Cliff Hanger Espresso is a mighty medium roast. Its bold flavors include wild berry syrup and heavenly cocoa. With a silky, complex body, it's a swoon-worthy choice for espresso drinks.
It's unavailable pre-ground, but you can grab a 16-ounce bag of whole bean Cliff Hanger on Amazon for around $20. Or, save a little by buying bulk — the two-pound bag is only about $30!
2. Intelligentsia Black Cat Espresso
The name Intelligentsia suggests that you're making an intelligent choice of espresso. We would argue that you are!
Their Black Cat Espresso is a best-selling blend of beans from Colombia and Brazil. The Brazilian coffee beans are honey-processed, while the Colombian beans are wash processed.
It's chocolatey with hints of molasses, so you know it's got the sweetness you're looking for in a good espresso. It makes for an inspiring cup of coffee on its own. But we recommend using it in a latte or cappuccino if you've got a steaming wand at home!
It's available as the whole bean or in a wide range of grind sizes from espresso to cold brew! Buy a 12-ounce bag from their website for under $17. If you end up loving it, they even have subscription options where you can enjoy free shipping.
3. Lavazza Super Crema
This one's made by Lavazza, an authentic Italian espresso brand. Super Crema is a blend of arabica and robusta beans. As mentioned earlier, including robusta in an espresso blend makes for rich crema. Hence the name — super crema.
At the same time, the arabica beans provide a mellow flavor. Experience the best of both worlds with this medium roast's flowery and fruity notes. It's full-bodied with a flavor profile that includes roasted hazelnuts and brown sugar.
It's a real treat, either straight or in a steamed-milk creation.
You can buy a 2.2lb bag of whole bean Super Crema on Amazon for only $20. Good news for those with allergies, too, it's produced in a nut-free facility!
4. Stumptown Hair Bender 
Named for the beauty parlor that used to occupy the space of Stumptown's first cafe, Hair Bender. You'll love this sweet and balanced coffee.
Hair bender contains a blend of coffee beans from Latin America, Indonesia, and Africa. Then, it's small-batch roasted to perfection. Each sip holds the flavors of dark chocolate and raisins, with an aftertaste of sweet citrus.
A 12-ounce bag of whole bean coffee will cost about $16 before shipping on Stumptown's website. Or, sign up for a subscription and enjoy free shipping!
5. Peet's Coffee Espresso Forte
In 1966, coffee importer Alfred Peet started his shop near the University of California. His vision – reducing the time between roasting the beans and getting them to the coffee drinker.
Peet was a fan of sweet, dark roasts and this Espresso Forte fits the bill. The beans come from the Americas and the Indo-Pacific region. They're hand-roasted, then immediately sealed for freshness. The tasting notes include chocolate truffle, hazelnut, and, get this — lemon curd.
Many grocery stores carry Peet's coffee these days. Check their store locator to see if you can find them near you. If they aren't in your corner of the world, no worries, just order from Peet's website! They sell one-pound bags of their Espresso Forte starting for under $19. Better still, you can order it as whole bean coffee or choose from three different grind sizes: drip, press pot, and espresso.
Love saving money? Consider signing up for a Peet's Coffee subscription.
6. Koffee Kult Eye Cracker Espresso 
If you struggle to "wake up" in the morning, this is the espresso for you! Eye Cracker has that jolt of caffeine you need to get up and at 'em. Roasted and hand packaged in Hollywood, Florida, the espresso beans come from Colombia, Brazil, and Kenya.
This medium roast packs a punch of fruity flavor with sweet flavors of tangerine, cherry, and lemon. These combine with sweet caramel notes for great taste without bitterness.
Available on Koffee Kult's website as either whole bean or pre-ground, Eye Cracker costs about $19 for a 12-ounce bag. If you like to buy in bulk, they have 32-ounce and 80-ounce bag options, and you can subscribe and save 15%.
7. Death Wish Coffee Espresso Roast
This one is for the dark roast coffee crowd! Touted as "the world's strongest coffee," Death Wish's espresso roast is here to help you take charge of your day.
Death Wish uses a blend of Fair Trade Sumatran and Peruvian arabica beans and Indian Cherry robusta beans. Its darker roast is rich, intense, and smooth—flavors of black cherry and caramelized sugar blend with milk chocolate notes for a bold cup of coffee. Mix a single or double shot of this espresso with your favorite milk for a decadent latte or cappuccino.
Order a 14-ounce bag (whole bean or pre-ground for espresso) off their site for $19 or subscribe and save 10%.
8. Brooklyn Roasting Company Sumatra Espresso
This espresso consists exclusively of beans grown in Sumatra, Indonesia, meaning it's a single-origin! And that's not all — it's certified organic and Fair Trade.
Low acidity and a medium body make for perfect espresso shots. Not a shot person? Its earthy, unsweetened chocolate notes also make the Sumatra an excellent choice for cold brew coffee lovers.
You can choose from a 12-ounce bag of Sumatra for $18 or a tin for just a couple of dollars more. It's available as a whole bean or in several pre-ground options like coarse, medium, and espresso.
9. Cooper's Cask Coffee Ethiopian Bold Roast
Another tantalizing single-origin coffee option, this Ethiopian Bold is actually a light roast. While in Ethiopia, the harvesters use a dry packing process to ensure delicious fruity flavors stay in the beans.
The flavor profile holds citrus, floral honey, and wild berry undertones, all preserved by the light roasting process.
For a single-origin, it's still on the affordable side. A 12-ounce bag is just under $18 on the Cooper's Cask website. You can select a grind size of espresso, auto drip, or French press (or get it whole bean!).
Great news for decaf coffee lovers: there's a decaf version of the Ethiopian Bold Roast. It's Swiss Water Processed and small-batch roasted to a toasty medium. The tasting notes differ a little, with chocolate, orange, lemon, and black tea flavors.

---
Why You Need a Grinder at Home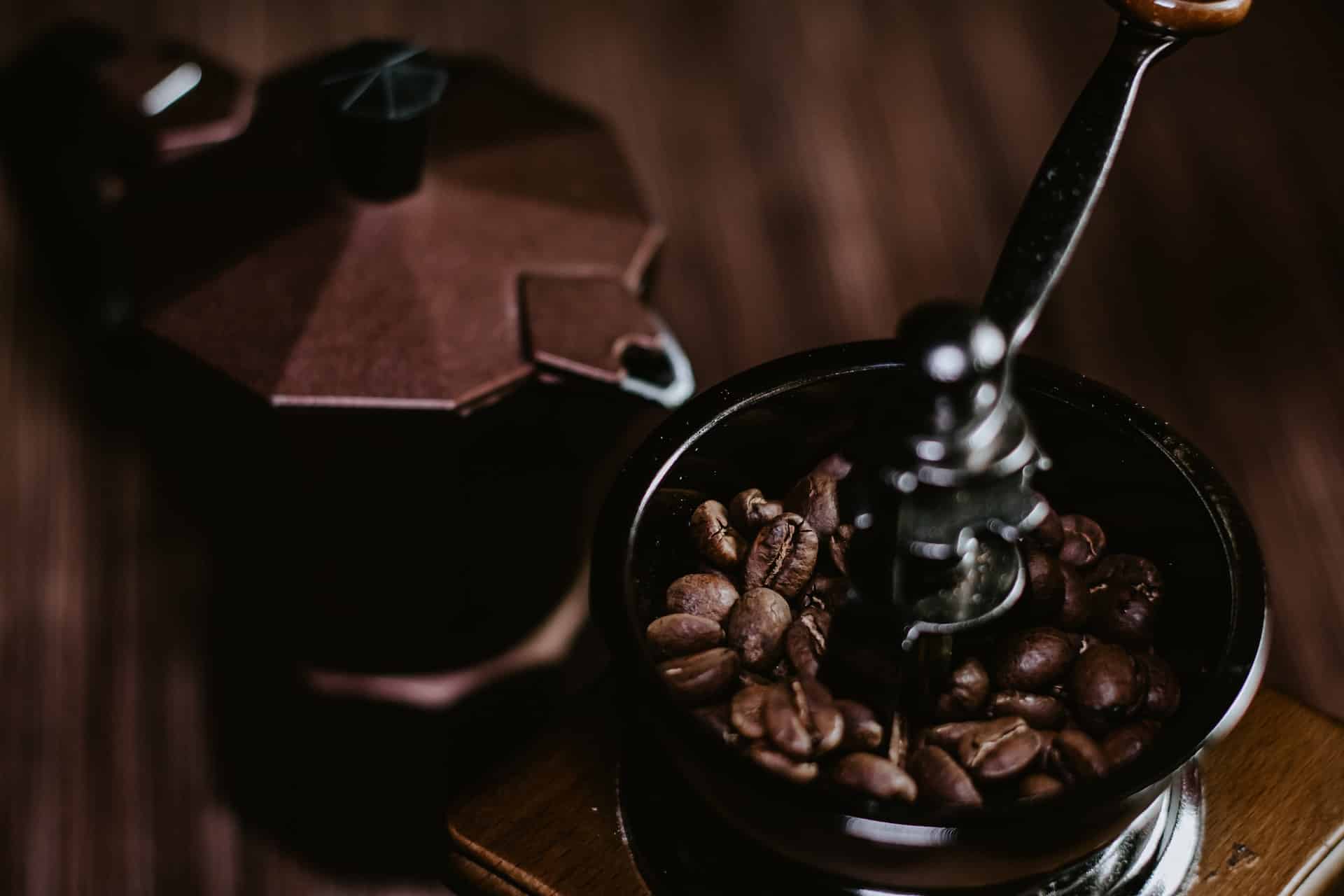 Quite a few of the coffee brands on our list only sell their espressos as whole-bean.
In a perfect world, you'd buy freshly-roasted whole bean coffee over ground coffee because it yields the best flavor. But for that to happen, you need a grinder!
Automatic Burr Grinders
There are manual coffee grinders, and they're great if you need something portable. But in the long run, you'll appreciate having an automatic one, especially if you're an espresso machine user. You're unlikely to travel with that coffee maker, so go with what makes the best espresso at home.
Let's look at some awesome automatic grinders to get the most from your great beans.
Famiworths Stainless Steel Burr Coffee Grinder
Conical burr grinders provide more consistent grinds than flat burr grinders. This model has 19 precise grind settings, so you can use it for more than just espresso!
Grind anywhere from two to 12 cups at a time. This one comes with a cleaning brush, a removable hopper, and a removable upper burr for easy clean-up.
Order your own stainless steel grinder on Amazon for under $60.
COSORI Electric Coffee Grinder
If you'd like a more budget-friendly option, this electric grinder will get the job done for half the price. You can even use it for other kitchen grinding tasks, such as herbs, spices, and (soft) grains.
The grind won't be as consistent as with a burr grinder, but it's quick and compact — easy to store for those low on counter space!
Grab yours for under $30 on Amazon.
Or you can just buy an espresso machine with a grinder. In the coffee maker world, these are called super-automatic espresso machines.
Looking for a super-automatic espresso machine? Read: Your Guide to the Best Espresso Machines with a Grinder
---
Conclusion
Fruity, chocolatey, full-bodied high-quality beans make good espresso. If you find a company that puts care into their coffee sourcing, you've hit the jackpot!
Hopefully, this list has helped you find your new favorite (or favorites!).