Does the phrase "from the roastery to your door" send waves of excitement coursing through your veins (much like a rich shot of espresso)?
For most coffee lovers, the idea of freshly-roasted coffee beans appearing at their house is a dream come true. It seems like magic, right?
But actually, it's all possible through coffee subscription boxes!
Now, we're not saying that fairies run Peet's coffee subscription services … but we're also not denying it as a possibility.
If you're shopping around for the best coffee subscription, here's a full review on why you should give Peet's coffee a shot. Or, maybe you've never even heard of a curated subscription for coffee drinkers before; either way — get excited!
---
About Peet's Coffee
Back in the 1960s, a man named Alfred Peet opened a coffee store in Berkeley, California.
Alfred learned about the coffee trade through his father's coffee and tea business in Holland. His travels took him through London, Indonesia, and even New Zealand before settling in the U.S.
After opening his coffee shop, Alfred was determined to provide better coffee to "the richest country." Not only that, but he worked to reduce the amount of time between coffee roasters and consumers.
Fast forward to today, you can sign up for a coffee subscription from Peet's. Your order will be roasted and shipped on the same day. Now that's fresh.
Need a New Coffee Maker? Consider the Under the Counter version.
---
How to Curate the Perfect Coffee Subscription Box
If subscription boxes are new to you, there are some things to consider before joining the club!
Amount
To determine precisely how much coffee to buy, consider your personal coffee needs (or the needs of the coffee lover you're looking to gift it to!)
For most coffee drinkers, a 12-ounce bag of beans lasts over a week. But that's influenced by how many coffee drinkers are in the household and how many cups of coffee you each drink on the daily!
Once you determine how many bags of coffee you need a month, you'll be ready to shop around for beans.
Budget
Another point to consider is your budget. You can take a look at your grocery receipts to see how much you typically spend on coffee each month, but we think you'll find a subscription very affordable.
How You Take It
Of course, the last thing to consider is what type of coffee is best for you and your preferred brewing method.
Peet himself had a penchant for dark roasts, but Peet's coffee offers all roasts, from light breakfast blends to ultra-dark Italian and French roasts.
Take a Coffee Quiz!
Peet's makes it easy to find a new perfect coffee for your subscription box.
They'll ask you five simple questions to match you with a coffee from their vast selection. From how you brew your coffee to what flavors spark joy on your tastebuds — all you need is a few minutes!
Take the coffee finder quiz at www.peets.com.
---
Benefits of a Peet's Coffee Subscription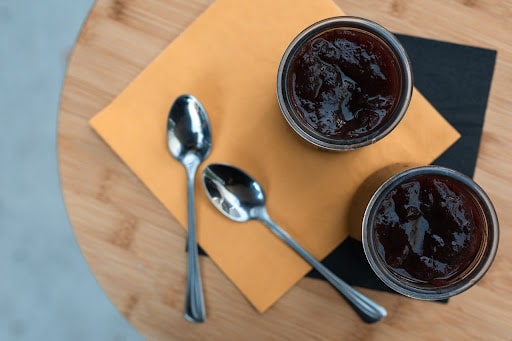 Besides freshly roasted coffee, let's talk about the perks of a Peet's coffee subscription box.
First off, your subscription comes with access to exclusive offers as well as the best value for your beans.
Also, you can add tea, extra beans, or Peet's coffee merchandise to your order and get 10% off.
Need a kettle? New coffee mug or a pair of espresso cups? Filters for your Chemex? They've got a lot to offer!
There are price breaks for spending more on your subscription, too. For example, spend $30 on your order for 5% off or $50 for 10% off.
More perks include:
Free shipping
Free pin set (for new subscribers)
Pause, skip, cancel, or modify your order at anytime
Coupon Code for New Subscribers
Ready to try it out?
Use "NEWSUB30" for 30% off your first frequent brewer or curated subscription box.
Join the coffee club at Peets.com.
---
Peet's Coffee Subscription Box Options
Peet offers many coffee subscription options, so no matter your brewing needs — there's something for you!
The Frequent Brewer Subscription
This is the standard subscription, very straightforward. You pick your favorite Peet's Coffee, how much, and the frequency you want it delivered, and you're all set!
Once you have an account, log in each month if you want to modify your order and try something new. You could try a different coffee every month if that suits your tastes. Or, order a bag of decaf to keep on hand for a late-night cup of coffee with dessert!
Love cold brew?
Try their Baridi Blend — a refreshingly crisp medium roast with tasting notes of citrus flower, blackberry syrup, and cocoa.
You can even choose to receive ground coffee (e.g., drip or French press) or whole bean if that's your preference. Prices start at $16.95 per pound but vary depending on the coffee you choose.
This subscription choice also works for Mighty Leaf Tea, Peet's K-cup pods, or the espresso capsules.
Build your box now, or keep reading for the curated subscription boxes!
Peet's Single-Origin Series
If you're unfamiliar with single-origin coffee, it refers to coffee beans grown in one specific geographic location. Many bags of coffee are blends of beans from different regions, which makes them typically cheaper than bags of single-origin.
Every month, you'll receive a new coffee from a different destination; Ethiopia, Brazil, Sumatra, etc. These single-origin coffees are responsibly sourced, and the beans come from the top 1% of farmers worldwide.
The roasts may vary slightly to highlight the unique tastes of wherever the coffee grew. However, most single-origin coffees are light roasts.
Subscriptions for single-origin start at just $18.95.
Peet's Signature Blend Series
Try all the Peet's classics by choosing the Signature Blend Series subscription.
One month you might get a bag of their popular dark roast, Major Dickason's Blend, and the next, you'll receive their lighter Luminosa Breakfast Blend. We think it's fun to get different coffees every month. But if you're a dedicated medium roast drinker, this might not be the option for you.
Subscriptions start at $17.95 (that's one whole pound of coffee) and include free shipping. Double your order and save 5%, snagging two pounds of coffee for just $34.11.
Or, we triple dog dare you to triple your order, save 10%, and spread the coffee wealth around! After the discount, three pounds will run you about $48.47.
Peet's Small Batch Series
If trying limited release coffees excites you, this is the subscription box you've been waiting for.
These coffees come from rare micro-lots found on smallholder farms. Peet's coffee team says this option is "curated for the curious."
To give you an example, their current month's roast comes from an estate in Nicaragua. Peet's touts it as having shimmering acidity, citrusy sweetness, and a syrupy body. It's a dark roast, and you can even order it ground for espresso.
Subscriptions for the small-batch series start a little higher at $20.95.
Peet's Carbon Neutral Series
This is the best coffee subscription if one of your life goals is reducing your carbon footprint.
Peet's coffee sponsors three mangrove trees every time you order (at least two pounds) from this series. They'll even send you the coordinates of your trees with your coffee delivery. You can watch your trees grow on Google Maps while sipping your guilt-free cup of java!
What kind of coffee will you be getting in this series?
Each month you'll get a different coffee, hand-selected, and, as always, roasted fresh. This month's selection is a single-origin from Costa Rica. It's a full-bodied dark roast with lemony acidity and caramel sweetness.
To fully offset the carbon, you'll want to go for a two-pound monthly order. That subscription is $37.91 after the 5% volume discount. However, if that's too much coffee for you, you can start with a one-pound bag for $19.95.
Curious About Coffee Vending Machines? We offer 5 Facts.
---
Ways to Earn Free Peet's Coffee
Honestly, who doesn't love free stuff?
Free coffee? Even more exciting.
Here are two easy ways to get more coffee:
Refer a Friend
Sign up for Peet's newsletter and invite some friends to check it out at the same time. Each friend will receive a $10-off offer from Peet's. Then, once they place that order, you'll be eligible for a free bag of coffee!
Plus, you get a free enamel pin set just for sharing the deal with them. All good things.
Peetnik Rewards Program
For anyone lucky enough to live close to a physical Peet's Coffee location, be sure to join the Peetnik Reward Program!
You'll earn one point for every $1 you spend in-store or ordering ahead (on their mobile app). They'll even give you 125 points on your very first order, 25 points on your birthday, and another 25 on your Peetnik Rewards anniversary.
You can redeem points on over 20 unique rewards (lattes, coffee beans, etc.).
To join, download the app from Apple's app store or get it on Google Play. Order ahead to skip the line and enjoy a contactless checkout.
---
Other Coffee Subscriptions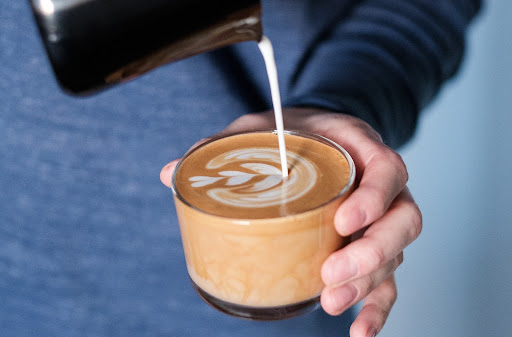 Interested in seeing who else is out there in the ever-growing world of coffee subscription boxes?
Here are the current big names in coffee subscription:
Blue Bottle Coffee
A specialty coffee company, Blue Bottle offers many curated subscription boxes of their own. As a nice touch, the majority of their coffee is organic, and it always ships within 48 hours of roasting.
Their coffee subscriptions start as low as $11, including shipping, but they don't do ground coffee — whole bean only!
Driftaway Coffee
All of Driftaway's coffee comes from smallholder farms. It is all single-origin, and you get stories of where your coffee came from with every order.
They offer coffee subscriptions in whole bean, ground coffee, or cold brew! Their prices start at around $14.40 per eight-ounce shipment.
Start with their Coffee Explorer Kit to find the best coffee for your cup!
Atlas Coffee Club
With Atlas' Coffee of the Month Club, you'll receive a different 12-ounce bag of single-origin coffee from exotic micro-lots every shipment. They include a postcard, flavor notes, and even brewing tips with your curated box.
You can choose between shipments every two weeks or every four. Set your roast preferences: light to medium, medium to dark, or all roast types. And finally, you can choose whether to receive whole bean or ground coffee.
One month you might be sampling a chocolatey, coconut natural process coffee from Brazil, the next a juicy berry bag from Ethiopia!
Pricing starts at $9 (for a half bag), but note that this is before shipping.
---
Conclusion
From classics to rare single origins to tree sponsorship, Peet's coffee has a curated subscription box for every coffee drinker. Gift one to a fellow coffee lover, sign yourself up, or both!
Life's too short for stale beans. Make sure your cup of coffee is always the most delicious possible by having freshly roasted beans conveniently delivered on your schedule.