While coffee lovers worldwide would all agree that buying whole bean coffee is the way to go…
Some of us prefer the convenience of pre-ground coffee — and there's nothing wrong with that!
If busting out the burr grinder isn't your preferred morning activity, it doesn't make you any less worthy of a darn good cup of coffee. So if you're on the hunt for the best ground coffee you can get online, we're here to help!
From Arabica to Robusta.
Decaf to espresso.
And even from fruity to Fair Trade to French roast, we're going to cover all the best coffee brands you can buy already ground.
Note: We'll provide links where you can find these ground coffees online, but many of them you can also find in your local grocery store!
---
The Best Brewing Methods for Pre-Ground Coffee
Most pre-ground coffees are for automatic drip brewers. Meaning they're a medium grind.
But here's a quick guide for what grind size works best for which coffee brewer:
Extra coarse: cold brew
Coarse: French press, percolators
Medium: automatic drip, pour-over
Medium fine: Aeropress
Fine: Espresso, Moka pot
Superfine: Turkish coffee maker
Unless you choose another option when ordering, you can expect your coffee grounds to be a medium grind.
---
Best Ground Coffee: Light Roasts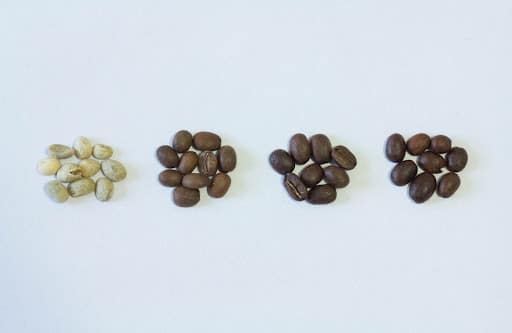 Light roasts. The name is a little misleading because you might think that means they're light on flavor.
Even better:
Light roasts keep more of the natural flavors of the coffee beans. Depending on where and how they were grown, harvested, and processed, they'll boast varying fruity or floral flavor profiles.
Let's look closer at two popular online options!
Kicking Horse Hola Light Roast vs. Caribou Coffee Daybreak
You can't go wrong if you choose to brew up a cup of either of these tasty light roasts. They're both sourced from 100% Arabica beans and mighty enough to pry open even the sleepiest eyes.
Brand
Lavazza acquired Kicking Horse back in 2017. Coffee drinkers near and far treasure their organic, kosher, and Fair Trade certified beans. From the Canadian rocky mountains where they grow and beyond.
Caribou Coffee you likely recognize from their famous coffee houses — they have over 600 locations! Like Starbucks and Tim Hortons, they're a chain. (You could even franchise one of their coffee shops yourself if you're looking to take your love of java to the next level.)
Their beans are both kosher and rainforest alliance certified.
Flavor
Kicking Horse's Hola coffee offers juicy red currant acidity and body like a creamy honey (swoon). The tasting notes are of rich dark chocolate, hazelnut, and brown sugar.
Just add a dash of cream and enjoy it with a breakfast pastry to achieve coffee nirvana.
Daybreak lives up to its name by tasting like sunshine in a mug. It's bright and tangy with a fruity, caramel sweetness and nutty finish.
Sip it black and pair it with a toasty breakfast sammie to fuel your day's adventure.
Price
Both options are affordable, ranging from $0.65 to $0.95/ounce.
You can snag a 10-ounce bag of Kicking Horse's Hola for under $10 on Amazon. Or add a 20-ounce bag of Daybreak to your cart for under $15.
Winner
If organic coffee and sustainable practices are the main selling point for you, you'll enjoy every flavorful sip of Kicking Horse's Hola.
But if you're looking for the best bang for your buck, Caribou's Daybreak is the wallet-friendlier choice!
Need a New Coffee Maker? Try a Pour Over.
---
Best Ground Coffee: Medium Roasts
A longer roasting process results in darker coffee beans with slightly less floral taste than light roasts. That's why medium roasts start to take on a bit of that "roasty" flavor many of us associate with a regular cup of coffee.
Starbucks Breakfast Blend vs. Seattle's Best Coffee House Blend
Good medium-roast coffee is never disappointing. The smooth, balanced flavors of these top picks are popular amongst both serious and casual coffee lovers.
Brand
We're going to go out on a limb and guess you're familiar with Starbucks coffee. Their world-famous coffee shop is over 30,000 locations strong.
They opened their first store in Seattle in the 1970s, and they show no sign of slowing down. (That's caffeine power for you!)
Also started in Seattle in the 1970s, Seattle's Best Coffee has come a long way from when they first started with roasting coffee with a peanut roaster.
They actually started as Stewart Brothers Coffee. And the company only changed its name after winning a "best cup of coffee in Seattle" competition!
Flavor
Though you can enjoy it at any time of the day, Starbucks' breakfast blend is an excellent morning treat. It makes for a lively cup with a crisp finish with bold flavors like sweet orange and brown sugar.
We recommend you toss in a splash of half 'n half and indulge in a fresh cinnamon bun.
Seattle's Best Coffee House Blend is a true classic.
Roasted to perfection, the house blend doesn't have much in the way of fruity flavors. Instead, it's more of a rich, savory brew. Exactly what you want when you need to sit down to knock out some serious work.
Smooth enough to take black, but a little cream will bring about a more milk chocolaty experience. It goes well with eggs, hash browns, and toast!
Price
On Amazon, you can find these ground coffees for between $0.44 and $0.54/ounce.
For the orangy Starbucks breakfast blend, snag a 28-ounce bag for under $15. Or for a more diner coffee experience, grab a 12-ounce bag of Seattle's Best House Blend for under $6!
Winner
There's no doubt that Seattle's Best Coffee is the budget-friendly pick this time around. But if you're looking for the better flavor, our vote goes to Starbucks on this one!
---
Best Ground Coffee: Dark Roasts
Ahh, dark roast ground coffee. The point in the roasting process where almost all origin flavors fizzle out while indulgent smoky, toasty flavors take their place.
Puroast Low Acid Organic French Roast vs. Death Wish Coffee Dark Roast
We've chosen two pre-ground coffees that aren't playing around for our foray into the darker roasting spectrum. You may hear a whisper of, "come to the dark side, we have coffee," while these are brewing.
(Or that could just be our coffee machine…)
Brand
Puroast coffee comes from the foothills of the Andes Mountains; then, it journeys to California for roasting.
They started selling in local food co-ops and gourmet shops, but now you can buy them online! A remarkable thing about them is that their coffee is naturally 70% lower in acidity than others.
With its skull and bones logo, Death Wish Coffee claims to be the world's strongest coffee. So it's not for the faint of caffeine heart!
In the coffee world, they're a newer face. But they've made quite a name for themselves. They even developed a freeze-dried coffee for astronauts on the international space station!
Flavor
If you're familiar with roasts, you'll recognize a French roast by its ultra-dark oily coffee beans.
Never fear; there's no burnt taste here! Puroast's French roast is smooth and strong without being bitter. The aftertaste is intense, smoky-sweet, like dark chocolate.
You could cut the acid down even further by adding a bit of milk to your cup. Or you can enjoy it with a fruit tart for a morning or afternoon pick-me-up.
Death Wish is a coffee blend, meaning it uses both Arabica and Robusta beans. The result is a smooth, subtle blend that's highly caffeinated. So you'll pick out tastes of chocolate and cherry with every eye-opening sip.
We don't know about you, but a lot of caffeine on an empty stomach doesn't always sit right for us.
Pair your mug of Death Wish ground coffee with a hearty snack like avocado or almond butter toast. (Or a few strips of bacon as well if you're into that.)
Price
These coffees are USDA-certified organic, and Death Wish is also Fair Trade certified, so they run a little more expensive. You can find them on Amazon for between $0.95 and $1.21/ounce.
Try 12-ounces of Puroast's low acid coffee for under $12 or stock up on a whole pound of Death Wish for under $20.
Winner
If you struggle with GERD or notice any discomfort after drinking coffee, give Puroast a try. It's also a little more cost-effective and high in antioxidants.
If you're looking for the boldest cup of coffee out there, then you might have a death wish (that sounds darker than we intended…but it is a dark roast after all).
No matter which you choose, always remember to store it in an airtight container after opening!
---
Best Ground Espresso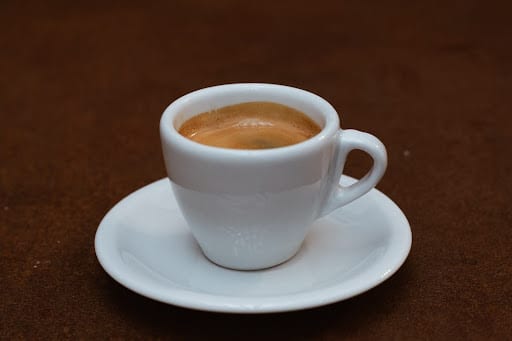 If your type of coffee is a latte or an americano, this is the section for you!
Lavazza Crema e Gusto vs. Illy Classico
Espresso blends are often a medium to a medium-dark roast. When you think of espresso, you likely think of Italy. So it holds up that we'd choose to compare two Italy-based brands!
Brand
Lavazza has been around for over 120 years now. Named after the founder, Luigi Lavazza, they're well-established as a symbol of Italian espresso. Their respect for the coffee growing process and all lives involved is nothing short of inspiring.
Illy is a little younger than Lavazza but has been going strong in the coffee game since the 1930s. They value ethics and excellence and wish for consumers to experience bliss in every smooth cup.
Flavor
Surprise (or sorpresa)! You can expect excellent crema from fixing a cup of Lavazza's Crema e Gusto. Their medium roast espresso is a coffee blend of Arabica and Robusta. The resulting flavor is rich and full of hints of chocolate.
If you're indulging in an Americano, pair it with those crunchy Italian cookies — biscotti! If you're going the creamy latte route, balance out the milky flavor with a savory pastry.
Illy's Classico blend is 100% Arabica beans. Also a medium roast, this coffee offers tasting notes of chocolate and creamy caramel.
You can expect a rich and balanced shot of espresso with every brew. Enjoy your espresso drink with a bagel and cream cheese or, if you have a sweet tooth, a chocolate croissant!
Price
These espressos have a larger price difference than we've seen so far, ranging from $0.31 to $1.32/ounce.
Amazon offers some great deals on the Lavazza Crema e Gusto. You can grab two eight-ounce bags for under $11 or an eight-pack for around $25.
If you decide to try Illy, you can get an eight-ounce can for under $12.
Winner
You can't beat the price of the Lavazza when it comes down to these espressos. But we really love that Illy comes in an airtight, reusable can that seals in the aromas and freshness of their coffee grounds.
Best Way to Brew Coffee? Check out Our Guide.
---
Best Flavored Ground Coffee
Some coffee aficionados, those who prefer a naturally-processed single-origin, frown upon the idea of flavored coffees.
But sometimes we want to drink coffee that tastes like dessert all on its own, and if that's wrong — we don't care to be right!
Dunkin' Donuts French Vanilla vs. New England Coffee Blueberry Cobbler
There are so many flavor options that we struggled to pick two! Finally, we narrowed it down to a classic and a unique flavor.
Brand
America runs on? You know this one! We can't talk about flavored coffee without including Dunkin' Donuts. Founded in the 1950s, Dunkin' serves more than three million customers a day.
While New England Coffee isn't quite the household name that Dunkin' has grown to become, they've been around longer! They recently celebrated their 100th year of business.
They also invest in the future of coffee with their sustainable cup project.
Flavor
Experience crave-worthy vanilla flavor in every cup of Dunkin' Donuts French Vanilla. This medium roast is smooth and free from the eight most common food allergens.
Since your coffee already tastes like a sweet treat on its own, pair it with a hearty bowl of oats to fuel your day!
New England Coffee's Blueberry Cobbler makes a wonderful treat that you can sip hot or iced! The sweet and juicy flavor of blueberries rounds out with a hint of warm spices.
Not a fan of blueberries? Try their maple cinnamon french toast! (Both are medium roasts.) With your sweet tooth satisfied, grab a bagel and cream cheese for your pairing.
Price
The price range for these flavored coffees runs from $0.57 to $0.97/ounce. But, of course, you can find Dunkin' Donuts at most grocery stores as well.
Order a 12-ounce bag of ground French Vanilla for under $7 or bring home 11-ounces of bakery-fresh blueberry cobbler in a cup for under $11.
Winner
For convenience and affordability, we have to hand it to Dunkin'. But for a little more money, New England Coffee won't fail to brighten your mornings with their sustainable, sweet flavors!
---
Best Decaf Ground Coffee
For the caffeine-sensitive crowd or those who like to indulge in a cup of coffee in the evening, we had to include a decaf recommendation!
You're likely familiar with Peet's Coffee, a beloved brand since the 1960s.
Their House Blend is a tantalizing dark roast bursting with flavor notes of tangy citrus, rich spices, and perfectly-crisped toast. And, best of all (for this section's purposes!), it's available decaffeinated!
If you've ditched the caffeine but still want the best-tasting coffee, this is the blend for you! Grab a bag or two of this decaf coffee off Peet's website. You can choose from a fine espresso grind, drip, or even French press.
---
Best Ground Coffee for Cold Brew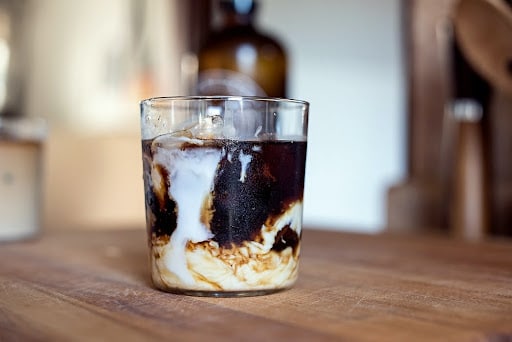 Cold brew coffee is a favorite summertime drink of ours.
We love it because it packs a seriously delicious, high-caffeine punch while also being lower in acidity.
It's also easy to make, especially if you buy pre-ground coffee beans!
Dark roasts are the go-to for brewing up smooth and sweet batches of cold brew. Stone Street Coffee Company sells Colombian Supremo coffee beans coarsely ground by the pound.
Pick up a bag off Amazon now and prepare to be sipping cold cups of coffee bliss all summer (or any season, no judgment!) long.
---
Best Ground Coffee for Drip Brew
The best part of waking up…
Did you sing the rest of the jingle?
It's super catchy; we definitely sang it aloud.
Sometimes simple is best, and Folgers Simply Smooth has a lot going for it.
On Amazon, an almost two-pound tub goes for under $12. Tough to beat that price point of $0.39/ounce! And, they claim one tub can brew up to 240 cups of coffee.
The ground coffee comes in a resealable tub to protect the mild roast's balanced, mellow flavor. It's also pre-ground to be ideal for any drip brew coffee maker.
Check out the customer reviews for more info.
---
Best Instant Coffee
We don't typically advocate for anyone to be drinking more instant coffee. Yet, there's no denying the convenience of keeping some on hand.
You know, in case of an emergency!
Or to bake with. (Yep, we're serious right now. Check out these 26 desserts that use instant coffee.)
An instant coffee that we wholly approve of flavor-wise?
Starbucks VIA Pike Place is a medium roast made with high-quality arabica beans. Even though it's instant coffee, it's got all the great flavor of their popular brewed Pike Place roast. Toasted nuts and smooth cocoa will tantalize your taste buds with every smooth sip.
All you need is a hot water source, making this a great backup if you're between coffee makers or your regular brewer is on the fritz. Also, with individual packaging, they're great for camping or traveling.
---
Conclusion
We hope these ground coffee comparisons have you hyped up to try something new! There's nothing like a little online shopping therapy for a new caffeine treat to ease the daily grind — so to speak.