Flavored coffee isn't for everyone, but if it's for you — then so is this article!
If your morning isn't complete without a hot (or cold!) cup of joe, we hear you. A little caffeine plus a whole lot of flavor goes a long way in boosting your mood.
A good flavored coffee can even satisfy your sweet tooth, especially helpful if you're living that fitness lifestyle. Further, these bags of beans are a great gift idea for the coffee fanatic in your life!
From bakery-inspired flavors to boozy blends, we've compiled the top 11 flavored coffees available on the market today.
---
1. Bones Coffee Company – Electric Unicorn
If you're unfamiliar with Bones Coffee Company, buckle up! Their unique line of coffee flavors will have you wired from the first tantalizing sip to the last.
So what flavor is an electric unicorn anyway?
Brace yourself — it's fruity cereal.
That's right. Your morning cup of coffee now doubles as a bowl of nostalgic cereal milk.
Bones uses small-batch roasting on their 100% Arabica beans. You can buy a bag of this medium roast blend whole bean or ground.
If fruity cereal isn't your cup of tea (we mean coffee, of course!), Bones has a wild selection of flavors to choose from. Try their super popular chocolate raspberry coffee beans for a sweet, tangy treat any time of the day.
When you pick up a bag of this ground coffee, it's ready to pop in any automatic drip coffeemaker.
If you're a fan of other brewing methods, these beans will serve you well in a French or Aeropress. We recommend buying whole bean coffee and grinding yourself If you go the press or pour route.
Ready to relive your childhood and get some serious work done? Buy a bag of Electric Unicorn beans here.
---
2. Volcanica – Eggnog
Nothing signals the start of autumn quite like seeing eggnog back on the store shelves. Well, that, and the changing leaves falling all around!
Save yourself a ton of calories this fall while still indulging your love of rich nutmeg and cream flavors.
Volcanica is a neat family-owned company dedicated to sourcing the highest quality beans from — you guessed it — volcanic regions across the world. Besides flavored coffee, they also offer decaf, single-origin, and peaberry!
All their coffees are Fair Trade and Rainforest Alliance certified, so you can sip with a smile.
This smooth holiday blend is a medium roast. The kosher 100% Arabica beans work well in automatic drip machines or your preferred brewing method.
Ready to get into the spirit of the season? Order a bag here or if you super love it, grab it in bulk off Amazon.
---
3. New England Coffee – Blueberry Cobbler
It's a fact of life, coffee pairs best with freshly-baked goodies. Now, thanks to New England Coffee, you can have the flavor of warm blueberry cobbler in your cup of java.
Pour a cup of sweet, juicy blueberry flavor over ice for a summertime treat. Or serve it hot to savor the hint of spices on a cold winter morning.
This medium roast is available ground or whole bean and tastes great black or with cream and sugar. Put it through your automatic drip coffeemaker or brew a single cup using the pour-over method or an Aeropress.
Note: Their website offers an espresso grind option if you want to get ultra-fancy and play home barista. Froth up your milk of choice and whip up some flavorful blueberry cobbler lattes!
You can even buy this flavored coffee in k-cups if that's your jam! If you're ready for dessert in a mug, buy it on Amazon here.
---
4. Dunkin Donuts – Cinnamon Roll
No list of flavored coffees is complete without cinnamon. And you know what they say, "America runs on Dunkin!"
From the Dunkin Donuts bakery series comes the decadent fresh-from-the-oven taste of sinfully-sweet cinnamon rolls! The tasting notes include savory cinnamon, sweet vanilla, and warm brown sugar.
This medium roast pairs well with lazy Sundays in bed, morning commutes, and — yup, cinnamon buns.
The 100% Arabica beans come pre-ground and ready for your automatic drip brewer. Combine with steaming hot milk for a cappuccino-like experience, or enjoy iced with your favorite sweetener.
Get your cinnamon swirl on and order this coffee blend off Amazon today.
---
5. Gevalia – Chocolate Mocha
Chocolate lovers rejoice! Gevalia comes through with a rich and smooth blend that's very budget-friendly.
This Arabica coffee uses natural and artificial flavors to produce a deep chocolatey experience with every brew cycle. With a medium body, this blend is actually a milder light roast unlike most of our other reviews.
This ground coffee is perfect for use in your automatic brewer. If you have a reusable k-cup, you can easily brew yourself a single cup of chocolate mocha coffee as an after-dinner treat!
Order a bag directly from Gevalia here or save money by snagging a bulk order off Amazon.
---
6. Seattle's Best Coffee – Toasted Hazelnut
Hazelnut flavor?
Good!
Toasted hazelnut?
Swoon.
This blend from Seattle's Best Coffee is exactly the rich, nutty, slightly sweet taste you crave. Smooth-roasted and aromatic, the scent of this coffee brewing is sure to perk you right up in the morning!
A 100% Arabica medium roast, this coffee comes already ground and ready to scoop directly into the filter on your auto brewer.
Grab your favorite mug, a cozy blanket, and get toasty with your Hazelnut coffee. Find it at a very affordable price on Amazon now.
Not nutty for hazelnut flavored coffee?
If buttery pecan is more to your preference, check out this Toasted Southern Pecan from Cameron's Specialty Coffee. Georgia pecans make this light roast a top choice for showing off your hospitable side!
---
7. Fire Department Coffee – Irish Whiskey
Heavy on the flavor, light on the whiskey! You can drink this great coffee by itself during work hours, or add some actual whiskey to it for happy hour.
Fire Department Coffee uses a signature spirit-infusing process to make bourbon, whiskey, rum, and even tequila coffee blends!
What are the flavors of Irish whiskey you ask?
Delight your tastebuds with tasting notes of toffee, butterscotch, and vanilla.
How should you brew it?
Since these beans are available whole or pre-ground, it's up to you! We recommend a French press — so you can share or have more than one cup (cause it's that good!).
Sign a loved one up for their Coffee of the Month Club or pick up a bag to try for yourself first here.
---
8. Joffrey's Toasted S'mores
Is it just us, or do you kind of wish we were seated around a campfire right now?
If you can't get enough of the taste of s'mores, you'll love this flavored coffee blend from Joffrey's Coffee & Tea Company. This flavorful medium roast is made from 100% Arabica beans and brews best as an automatic drip or in a French press.
Don't spend the winter pining for summertime camping, bring home a bag of gooey marshmallow, milk chocolate, and toasted graham cracker goodness any time of the year.
Joffrey's is the official specialty coffee of Walt Disney World Resort, so rest assured — it's magical stuff!
---
9. Death Wish Coffee – Pumpkin Spice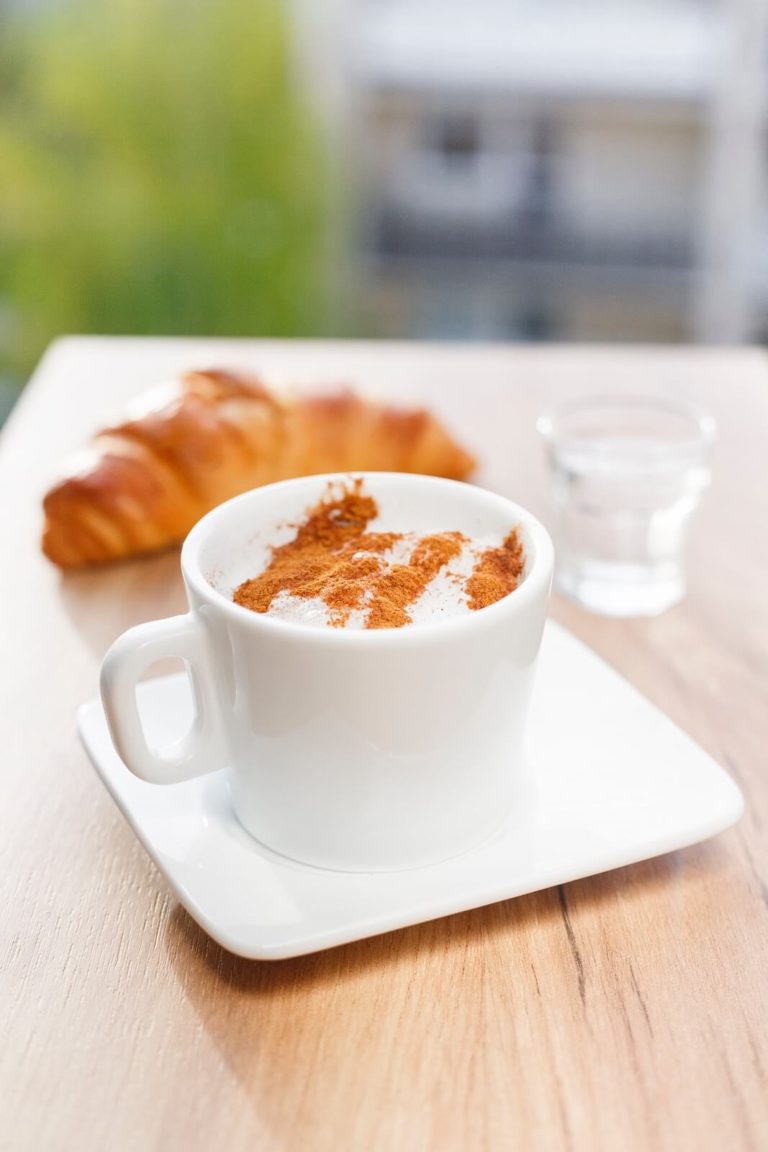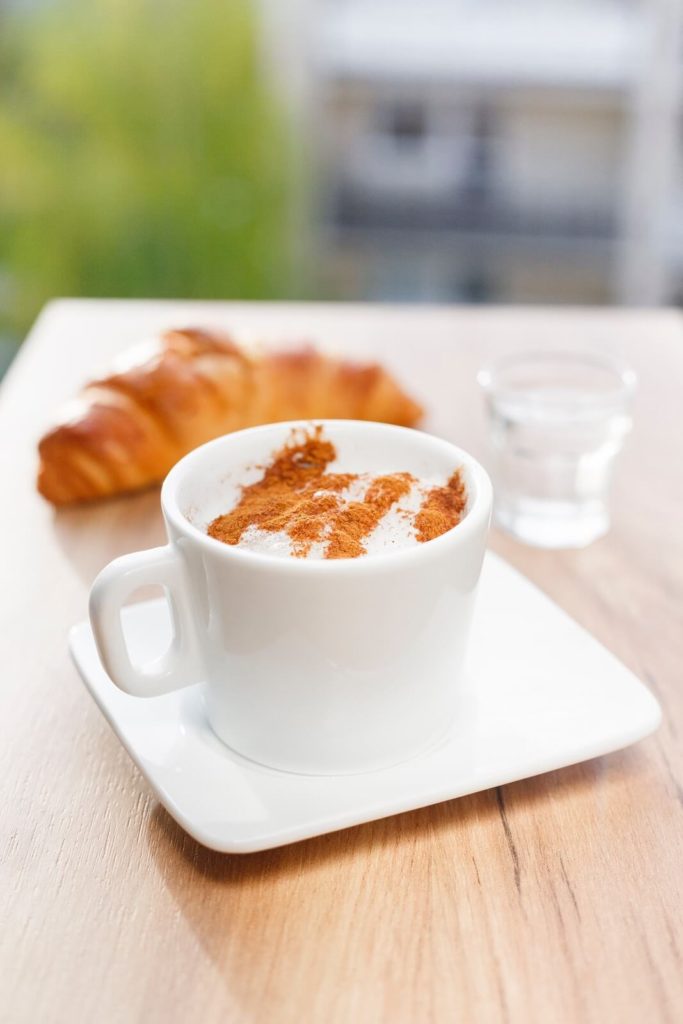 Even more autumnal than eggnog, the mighty pumpkin spice! You don't have to wait in line at Starbucks to get it. Or even wait for it to be "in season."
Just order a bag of pumpkin spice flavored coffee from Death Wish and live your best life now. Fair trade, organic, and highly-caffeinated — this coffee flavor is serious business.
Death Wish uses chai-inspired natural flavors to bring their pumpkin spice to life. Think smooth cinnamon, smoky cloves, and rich pumpkin extract. There's nothing basic, or artificial, about this high-quality flavored coffee!
We recommend indulging in this wickedly dark roast using your favorite press method: French or Aeropress. If you're a fan of automatic drip, that'll do nicely as well.
Order it ground or whole bean here.
---
10. Coffee AM – Coconut Rum
If Captain Jack Sparrow of Pirates of the Caribbean fame drank coffee, it would be this one.
You won't be asking, "but why is the rum gone?"
Though you may be inquiring, "but why is the coffee gone?"
The good news is Coffee AM sells this flavored coffee in bulk, so pick up the five-pound bag to keep mutiny from brewing.
Jamaican rum and sweet coconut will leave a playful taste in your mouth with every sip. It's non-alcoholic, of course, so you can sip safely at work or in the car.
Use an automatic drip or a French press for best results.
Order here if you're ready for your island getaway, yo ho ho and a cuppa of joe!
---
11. Eight O'Clock Coffee – French Vanilla
Last, but certainly not least, we have the most classic of flavors. The creme de la creme known as french vanilla. If vanilla flavor is your happy place, this medium roast will deliver you safely to your destination every time.
Not just vanilla coffee, the flavor notes for these beans also boast creamy caramel.
When it comes to grocery store staples, we'll take Eight O'Clock Coffee over Folgers any day of the week.
If you're a Keurig user, this flavor is available in k-cup form. Otherwise, you can pick up a bag in most local grocery stores, grab it off Amazon, or order it directly here.
---
Frequently Asked Questions About Flavored Coffees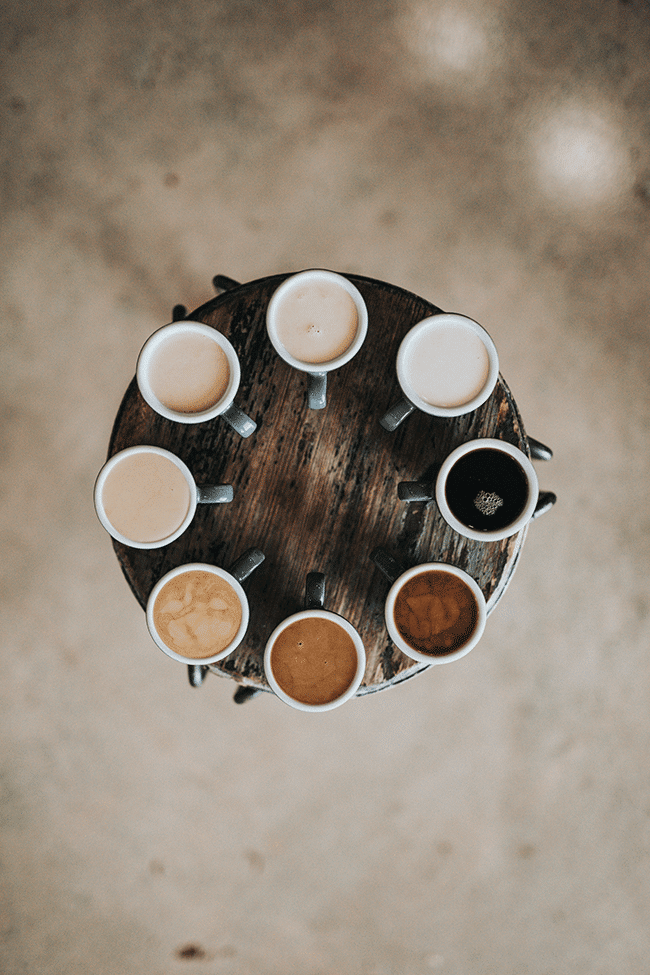 Want to know more?
You'll find some quick answers on the process and results of flavoring coffee below!
How Do They Flavor Coffee?
The practice of flavoring coffee beans goes back longer in time than you may think! Nowadays it mainly involves the use of flavoring oils.
These oils, often natural but sometimes synthetic, are added to the beans only after roasting and cooling. Adding the oil to hot coffee beans would likely result in destroying the flavor — not the goal!
The cool beans, if you will allow us a bad pun, are then added to an agitator of sorts. For 15-30 minutes, the beans gently rotate while a pressurized sprayer covers them in tiny droplets of flavor oil.
Then the coffee is either ground and packed or goes straight to packaging.
Does Flavored Coffee Have Calories?
Infusing flavor into a coffee bean should not affect its calorie content. The USDA tracks a cup of brewed coffee at around two calories.
Checking nutrition labels is a good habit to practice but in general — no, your flavored coffee shouldn't have extra calories.
If you want to add cream or sugar, or if you buy a pre-made coffee mix with artificial flavors, then you can expect your cup of joe to increase your caloric intake for the day!
Does Flavored Coffee Contain Less Caffeine?
No, and here's why:
The roasting process is the same for flavored and non-flavored coffee.
Sometimes caffeine content is affected by a longer roast cycle, but the actual flavoring process doesn't make any difference.
A basic cup of black coffee averages around 95mg/8-ounces. In comparison, a cup of decaf coffee contains around 7mg/8-ounces.
---
Conclusion
Whether you're shopping for yourself, a loved one, or a new friend, this list of the best flavored coffees should have you off to a great start.
If none of those flavors spoke to you, check out the gourmet coffee brand you like the sound of best and see what else they offer.
Indulge your senses, brew up some java bliss, and enjoy life — fully flavored!