Interested in having freshly roasted coffee beans sent straight to your doorstep? (Or in blessing another coffee lover's mailbox?)
Coffee subscriptions are a thing of beauty.
Many brands offer coffee subscription services these days, but one you've likely heard a lot of buzz about is Blue Bottle Coffee. If you aren't familiar with this coffee company, keep reading to discover a little of their story.
If you're looking to join the best coffee club, we've got all the juicy java deets for you in this Blue Bottle Coffee subscription review! You'll see what all the hype is about when we dive into their many subscription options.
Get ready.
We're about to spill the (coffee) beans.
---
About Blue Bottle Coffee
Blue Bottle Coffee got its start in Vienna. Opened in the late 1600s by Franz George Kolshitsky, it was Central Europe's first-ever coffeehouse.
Fast forward a few hundred years.
Inspired by Kolshitsky, another coffee aficionado began a high-quality roastery in Oakland, California. Since opening in the early 2000s, Blue Bottle has grown and spread. They now have international cafes as well as a top-rated coffee subscription service.
---
How To Find the Right Coffee Subscription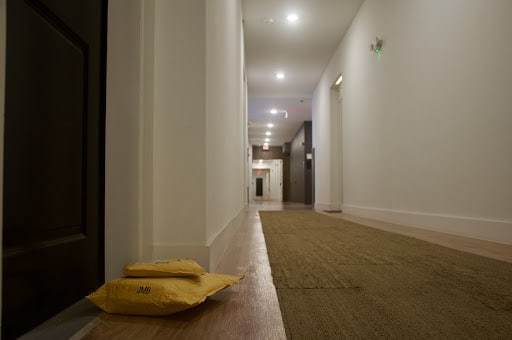 Coffee subscription boxes are terrifically customizable these days. So your first step is to analyze how much coffee your household consumes on a weekly or monthly basis.
Do you tend to finish a one-pound bag every week? Or does it last you two?
How Long Does Freshly Roasted Coffee Last?
Fresh-roasted coffee will last several months — unopened.
Yet, once you open that bag (especially ground coffee), it's best to drink it within seven days.
You may notice your coffee losing its flavor after two weeks. For this reason, the National Coffee Association (NCA) recommends frequently buying smaller batches of fresh-roasted coffee.
Of course, how you store it will affect the longevity of your coffee beans.
Keep your coffee away from air, heat, light, and moisture for best results. Even though coffee beans may look stunning in a mason jar on your windowsill, that's not where you want them!
Take the Blue Bottle Coffee Quiz
Blue Bottle makes it easy (and fun!) to find the right coffee subscription for your needs. It only takes a few minutes to answer their ten questions and get matched to your perfect cup of coffee.
Head over to bluebottlecoffee.com to take their coffee match quiz.
---
Should You Sign Up for a Blue Bottle Coffee Subscription?
Here's what you need to know before taking the plunge:
Pros of the Blue Bottle Coffee Subscription
First off, if you take the coffee quiz, you'll enjoy a personalized experience. Yet, if you don't feel like the quiz yielded your perfect results, you can change your subscription at any time.
Too much coffee? Scale back.
Not enough? Increase your order.
Feeling the need to change roasts with the seasons? Easy peasy.
Blue Bottle also makes it simple to cancel if you're going out of town or need a break to catch up!
You'll receive exclusive offers with your subscription and early access to new products and VIP events. Complimentary shipping included!
Cons of the Blue Bottle Coffee Subscription
We're talking about coffee beans delivered straight to your home within 48 hours of roasting — how could there be a downside?
With subscriptions starting as low as $11, price isn't even an issue here.
One thing to note, though, is that Blue Bottle only offers whole bean coffee right now. So if you don't already own a grinder, now is the time to invest!
Moka Pot vs. French Press? We help you decide.
---
Blue Bottle Subscription Box Options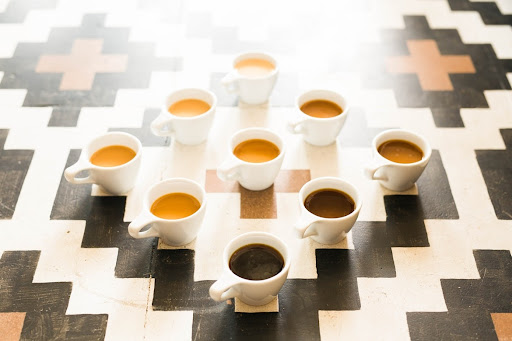 Let's take a quick look at all the coffee lover goodness Blue Bottle has to offer.
1. Welcome Kit Subscription
The Welcome Kit is an excellent place to start, especially if you don't already have a lot of coffee brewing methods in your home.
You'll have everything you need to start making delicious pour-over coffee as soon as you open your first box.
What's Included:
Porcelain coffee dripper
90-pack of coffee filters
Blue Bottle tote bag
Six 12-ounce bags of whole bean coffee
How It Works:
After you sign up, you'll receive your complimentary coffee brewing tools. You'll also get your first 12-ounce bag of whole bean coffee (Bella Donovan blend).
Then you'll receive the rest of the bags every other week for three months. You'll experience a wide range of what Blue Bottle has to offer this way.
Your second shipment is their Giant Steps blend. The third is the Three Africas blend. Your fourth and sixth shipments will be surprise single-origins, and between those, you'll get a bag of espresso!
What It Costs:
The Welcome Kit is an estimated $185 value. But for you?
The subscription box offer is $119, which includes all shipping.
Your subscription will auto-renew as a standard 12-ounce, every other week Blue Bottle coffee subscription. It'll charge your card for $18 per order. Of course, if you don't want this subscription, you're free to change it or cancel!
Check it out and sign up for your Welcome Kit here.
2. Sampler Subscription
This subscription order is a bit like the Welcome Kit but holds the complimentary coffee tools.
How It Works:
Every week, for six weeks, you'll receive a different 12-ounce bag of whole bean coffee.
What's Included:
Bella Donovan blend
Surprise single-origin
Three Africas blend
Surprise single-origin
Giant Steps
Surprise single-origin
What It Costs:
An estimated $120 value, yet, the subscription price is only $89.
Try a sampler coffee subscription by signing up here.
3. Gift Subscriptions
At a certain point, you can't keep gifting mugs to the coffee lover in your life. Though it pains us to admit, we can only drink one cup of coffee at a time, and cabinet space is precious.
Once their coffee mug tree is full, consider surprising them with a gift coffee subscription instead!
How It Works:
You can choose between a three-month or six-month subscription to classic blends or create your gift box!
What It Costs:
The three-month subscription includes a half bag (six ounces) sent every other week for a total of six shipments. Shipping included for a total cost of $66.
The six-month subscription includes twelve shipments of six-ounce bags sent every other week. No surprise here, it costs twice as much as the three-month — $132.
If you know what type of coffee your person likes, build your subscription box for them! Just pick the coffee, delivery frequency, and the total number of shipments.
Prices for the create-your-own start as low as $22.
4. The Single-Origin Assortment
Travel the world through your cup of morning coffee.
With the single-origin assortment, you'll experience light roast coffee beans from all the best coffee-growing regions worldwide.
Blue Bottle changes its single-origin coffee offering every two weeks. So no matter what subscription frequency you sign up for — you'll be in for a tasty surprise!
The price will depend on how much coffee you want, and subscriptions start at just $13.
5. Blue Bottle Blends Assortment
Blue Bottle takes two to three organic coffees and blends them to create a comforting flavor for your cup.
Here are some examples of their blends:
Bella Donovan Blend
Blue Bottle fondly refers to this blend as a "wool sweater."
It's a Moka-Java that pairs jammy Ethiopian coffee with beans from Sumatra and Peru.
The tasting notes are swoon-worthy — raspberry, chocolate, and rich molasses.
Beta Blend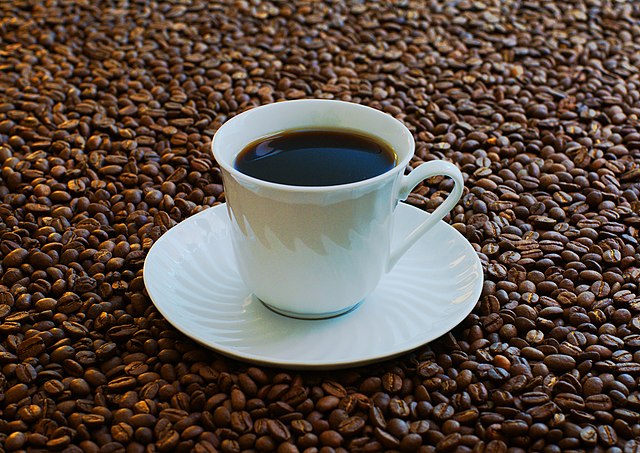 This blend is only available for sale online, which is great news for coffee box subscribers!
The coffee flavor is divine, with tasting notes of milk chocolate, candied orange, and white peach.
Giant Steps
This one is Blue Bottle's darkest blend. The tasting notes will have you convinced you're sitting around a warm campfire roasting marshmallows for s'mores.
That's right! We're talking cocoa, toasted marshmallow, and graham cracker coffee flavor.
Three Africas
As the name suggests, this blend is two coffees from Ethiopia and one from Uganda. It's bright with a good body (what a compliment, eh?).
Enjoy the wonderfully unique tasting notes of golden raisin, blueberry, and lemon zest.
Sign up for a half-bag, 12-ounce bag, double bag, or even triple bag subscription of Blue Bottle Coffee blends here.
6. Blue Bottle Espresso Subscription
If a creamy latte is more your thing than a mug of the French press, Blue Bottle has you covered on the espresso front!
Their espresso assortment subscription will keep you pleasantly surprised as they rotate shipments of four espresso blends with a single origin of their choice.
Let's take a look at their espresso blends:
17ft Ceiling Espresso
This unpretentious espresso gets its name from the building specs of Blue Bottle's San Fran cafe. It combines Robusta coffee beans with high-quality organic coffee to deliver a crema-heavy espresso shot with every pull.
The tasting notes are of sweet caramel, crunchy almond, and dried cherries.
Hayes Valley Espresso
This dark espresso is the standard of all Blue Bottle's cafes.
With baking chocolate, brown sugar, and orange zest flavors, your daily cappuccino fix is in for a zing.
Opascope Espresso
As fun to drink as it is to say?
Maybe even more fun!
This espresso blend is available only online, so don't miss out on trying it in your subscription box.
It makes for a juicy, vibrant espresso shot, something a little different than your typical dense chocolatey espressos.
Ready to espresso yourself? Sign up for the espresso assortment subscription box here.
6. Blue Bottle Decaf Coffee Subscription Option
Where are our decaf coffee drinkers at?
Blue Bottle didn't forget about you!
Their Night Light decaf is an excellent option if you need something to sip on later in the day or if you suffer from caffeine sensitivity.
This fusion of coffees from Sumatra and Central America is every bit as satisfying as their more caffeinated blends. It's also decaffeinated using the Swiss Water Process.
Night Light is creamy and a bit malty, with vanilla creme brulee and key lime flavor notes.
Now, you can have your cup of coffee and sleep on it too! Sign up for your new favorite decaf subscription here.
7. Blue Bottle Cold Brew
Blue Bottle even has something for the cold coffee crowd!
Their New Orleans Iced Kit is a chicory and coffee blend that'll transport you to the South no matter where you're sipping it from.
This option includes whole bean coffee with chicory and a recipe so you can make their popular NOLA drink at home! (You'll need milk, sugar, and ice.)
Enjoy summertime anytime with this subscription option.
---
Get Your First Bag of Blue Bottle Coffee for Free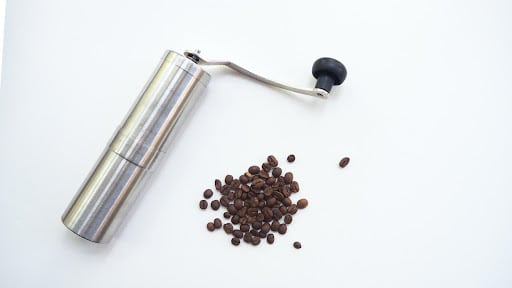 Not sold on a coffee subscription yet?
You can first try a 12-ounce bag of Blue Bottle coffee to see if it's to your liking.
With Blue Bottle's trial option, you get your first bag free — just pay for shipping! You can choose a blend, single-origin, or even espresso.
Need a New Espresso Machine? Consider the Sowtech.
---
Conclusion
There's no doubt in our minds about it, subscription boxes rule.
And subscriptions boxes of coffee?
That's next-level awesome. You'll never have to write "coffee" on your grocery list again. As soon as you're running low — a fresh bag of beans will already be in the shipping process and on its way to your door!
May your cup of coffee always runneth over. Figuratively, that is. No one likes spilling coffee.