The first sip out of your freshly-brewed cup of coffee should take you on a journey. That cup can take you to faraway lands where coffee is grown and harvested with the utmost care. You close your eyes and let yourself simply drift away…
We know there's at least one coffee company out there that wholly agrees with us on that front: Driftaway Coffee. Driftaway was started by two coffee lovers who decided to turn their beloved morning coffee brewing ritual into a passion project.
From their unique vintage baggage tag-inspired packaging to their focus on sustainability practices, here's our full review of Driftaway's coffee subscription service.
---
Why Sign Up for a Coffee Subscription Box?
Subscription boxes are the height of convenience. Instead of making an extra trip to pick up a bag of freshly-roasted beans for your morning coffee, it just appears at your door. It's one less item on your already-too-full to-do list.
While you could just grab a bag of coffee beans whenever you're at the grocery store, that stock isn't always going to have the freshest roasts. If you've ever wondered why coffee shop java tastes so much better, it's likely that they're using super fresh beans!
Why You Should Choose Driftaway as Your Coffee Subscription
Driftaway Coffee roasts its beans weekly (every Sunday) in Brooklyn and gets them out the door and on their way to you — fast!
Further, a coffee subscription box like Driftaway's offers variety. You can stick to roasts you know you love or rotate every month (or whatever your preferred shipping schedule is).
What we really admire about Driftaway is their sustainable practices in the world of coffee. They're carbon neutral, and for every pound of coffee they roast, 5 cents is donated to World Coffee Research. All their packaging is fully compostable and plastic-free, too.
Lastly, you can get a gift subscription sent to a fellow coffee lover. It's the perfect gift for caffeine enthusiasts; they always need more freshly roasted coffee beans!

---
How a Driftaway Coffee Subscription Box Works
If this will be your first experience with a coffee subscription service, here's how it works:
1. Pick Your Grind Size
Depending on your coffee maker and whether or not you own a grinder, you'll need to choose between whole-bean or pre-ground coffee.
Coffee subscriptions vary with their options, but Driftaway goes above and beyond with their grind sizes. Select from:
Drip
Aeropress
Moka pot
French press
Espresso
Percolator
Pour over
Chemex
However, we suggest you always go with whole bean and grind them right before brewing if you can!
At this stage, you can also select "cold brew" (in mesh bags or not) or "decaf" as the kind of coffee you want.
2. Decide on the Amount of Coffee You Need
Do you want one 8-ounce bag of coffee every shipment? Or is 12 ounces more your speed?
If you have a lot of coffee drinkers in the household, you may even want one or two pounds at a time.
Driftaway has helpful estimation info on how many cups of coffee you'll get for each size option:
8 oz. = 16 cups of coffee
12 oz. = 24 cups of coffee
1 lb. = 32 cups of coffee
2 lbs. = 64 cups of coffee
3. Choose Your Shipping Frequency
Currently, Driftaway Coffee offers one, two, or four-week delivery.
Subscribers to the 8 or 12-ounce coffee bags gain access to free first-class shipping, but if you want your beans even faster — pay for priority shipping (~$4 extra per shipment).
If you want 1-2 pounds of coffee per shipment, free priority shipping is included.
What is the Explorer Box?
When you sign up, you'll see a prompt to start with the Explorer Box. This is an optional coffee-tasting kit you can receive as your first delivery to get you familiar with Driftaway Coffee!
It's basically a world coffee tour in a box. You'll receive five single origins from around the world, with their info "hidden" in an envelope so you can try them "blind" before learning about their backgrounds and tasting notes!
You'll also get a flavor wheel, a tasting form to record your own experience of each, and access to a private virtual tasting (you pick a time that works for your schedule off their calendar). This is a great way to learn about your taste preferences if you don't already know them!
How Much is a Driftaway Coffee Subscription?
Compared to other coffee subscription boxes, like Peet's or Mistobox, Driftaway's single-origin coffee is a little on the pricier side.
However, their beans are priced higher to ensure coffee farmers are paid fairly, and they do offer some ways to save even within your subscription. They have a whole page dedicated to price transparency where you can see a comparison of what they pay for coffee vs. standard fair trade prices.
Pricing for the smallest bag (8 ounces) starts under $15; increasing to the 12-ounce bag will start at just over $17. One-pound shipments begin at around $22, and two-pound bags from $34.
So, how can you save money on your subscription box?
Driftaway allows you to save 5% if you pre-pay for six months or a mighty 10% if you prepay for a whole year of coffee shipments.
Compare a Driftaway Coffee subscription to another popular choice: Trade Coffee Subscription Review: Delish or Dud?
---
Driftaway Coffee Review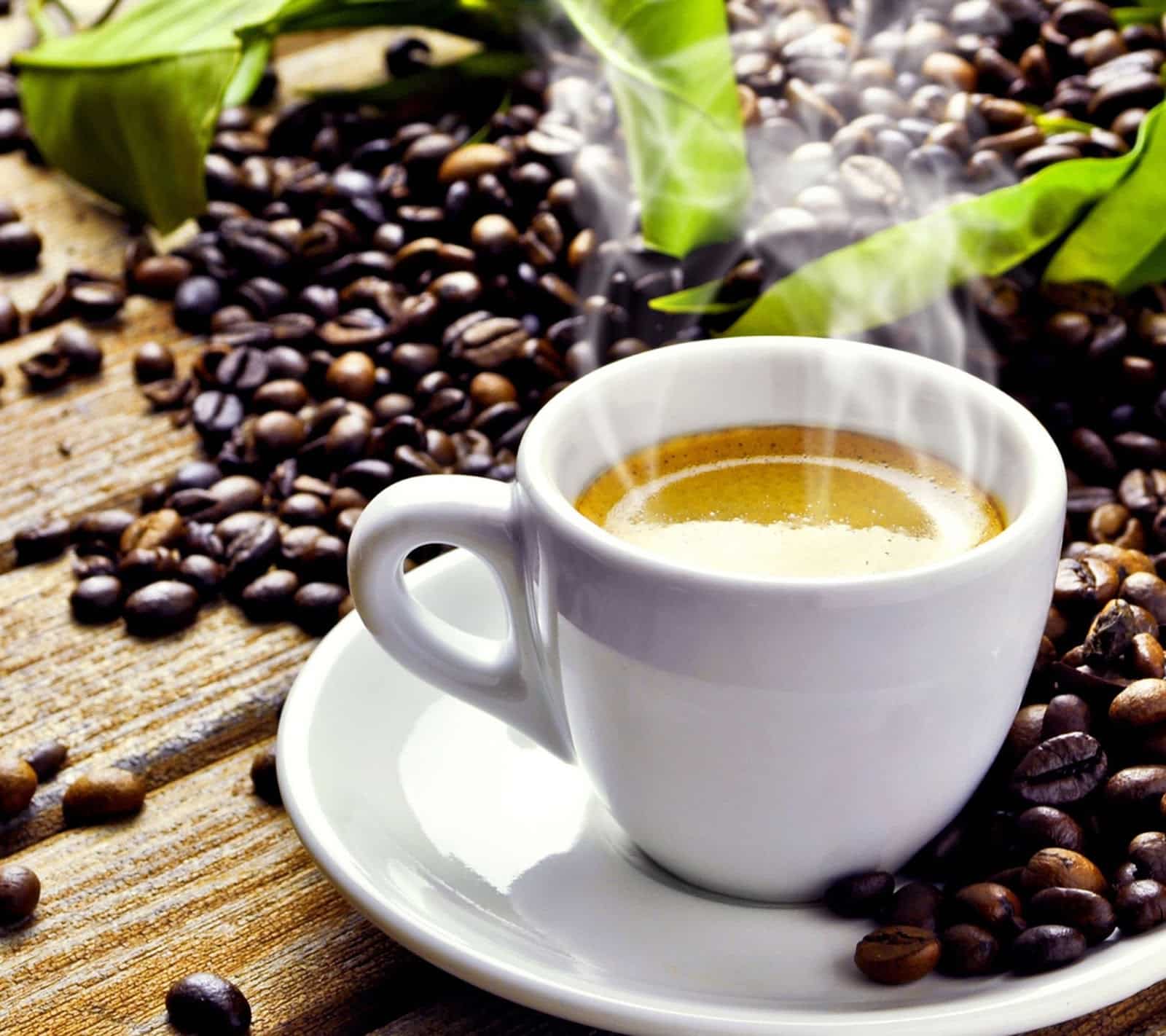 These reviews of specific coffees and their flavor profiles should help you narrow down your search! Note that these are based on current coffees, but Driftaway rotates its offerings every four weeks. Therefore, you may encounter different coffees when you go to order your first shipment.
(If you aren't ready to become a subscriber, you can always buy single bags of coffee without a subscription.)
Top Pick for Dark Roast Lovers:
The Peru Las Damas de San Ignacio is an extra bold washed process dark roast. Beans grown at higher altitudes can withstand the longer roasting process better, and the San Ignacio region grows at 1500-1750 meters.
The tasting notes include some of our favorites for dark roasts: dark chocolate, sweet caramel, and sticky toffee!
We like to brew dark roasts with our Aeropress, but you can use it for drip, espresso, French press, or pour-over.
Top Pick for Medium Roast Lovers:
For a medium roast with a classic profile, try the Brazil Minas Gerais Legender. Natural process coffee beans grown at 1100 meters in South America, this coffee is a cozy pick for fall or winter drinking.
The flavor notes of black tea blend seamlessly with those of chocolate and nuts for a soothing sipping experience.
Medium roasts are the perfect choice for drip coffee makers.
Top Pick for Light Roast Lovers:
Light roasts are special since they retain so much of their origin flavors.
Our light roast pick, Kenya Nyeri Giakanja, is bright, fruity, and sweet.
Floral notes will tantalize your tastebuds, along with tart grapefruit and sweet caramel.
Pour-over brewing methods really allow light roast taste profiles to sing.
Top Pick for Espresso
While none of their current offerings specifically say "espresso," don't let that stop you from making a dreamy latte with any of Driftaway's roasts! This Costa Rica West Valley Tres Nubes is a medium-dark roast that makes excellent espresso shots.
The tasting profile includes pralines, poppy seeds, and dark caramel.
Use this one in your espresso machine, Moka pot, or Aeropress!
Top Pick for Decaf
Good decaf can be challenging to find. However, Driftaway's single-origin decaf from Colombia will not disappoint! These washed process beans retain the same great flavors as the caffeinated in-season beans from the same region (Risaralda).
The flavor profile is far from boring, with tasting notes of brown sugar, molasses, and raisins.
Use it in any coffee brewing method for a pick-me-up that won't keep you up.
Top Pick for Cold Brew Coffee Lovers
Any of the coffees listed above will also work for cold brew methods; it all depends on your taste preferences since some individuals enjoy nitro cold brew. However, we enjoyed this light-medium roast Guatemala Acatenango La Cometa for our cold beverage indulging.
The taste profile includes marzipan, mulling spices, and golden raisins — just right for a strong, sweet cup of cold brew with a splash of milk.
You can make cold brew with a French press, Aeropress, Chemex, or even just in a good ol' mason jar! Driftaway offers cold brew subscriptions that come in mesh bags (optional) for easy peasy brewing with a no-mess cleanup.
Another high-quality coffee subscription you may like is: Blue Bottle Coffee
---
What Else Does Driftaway Coffee Offer?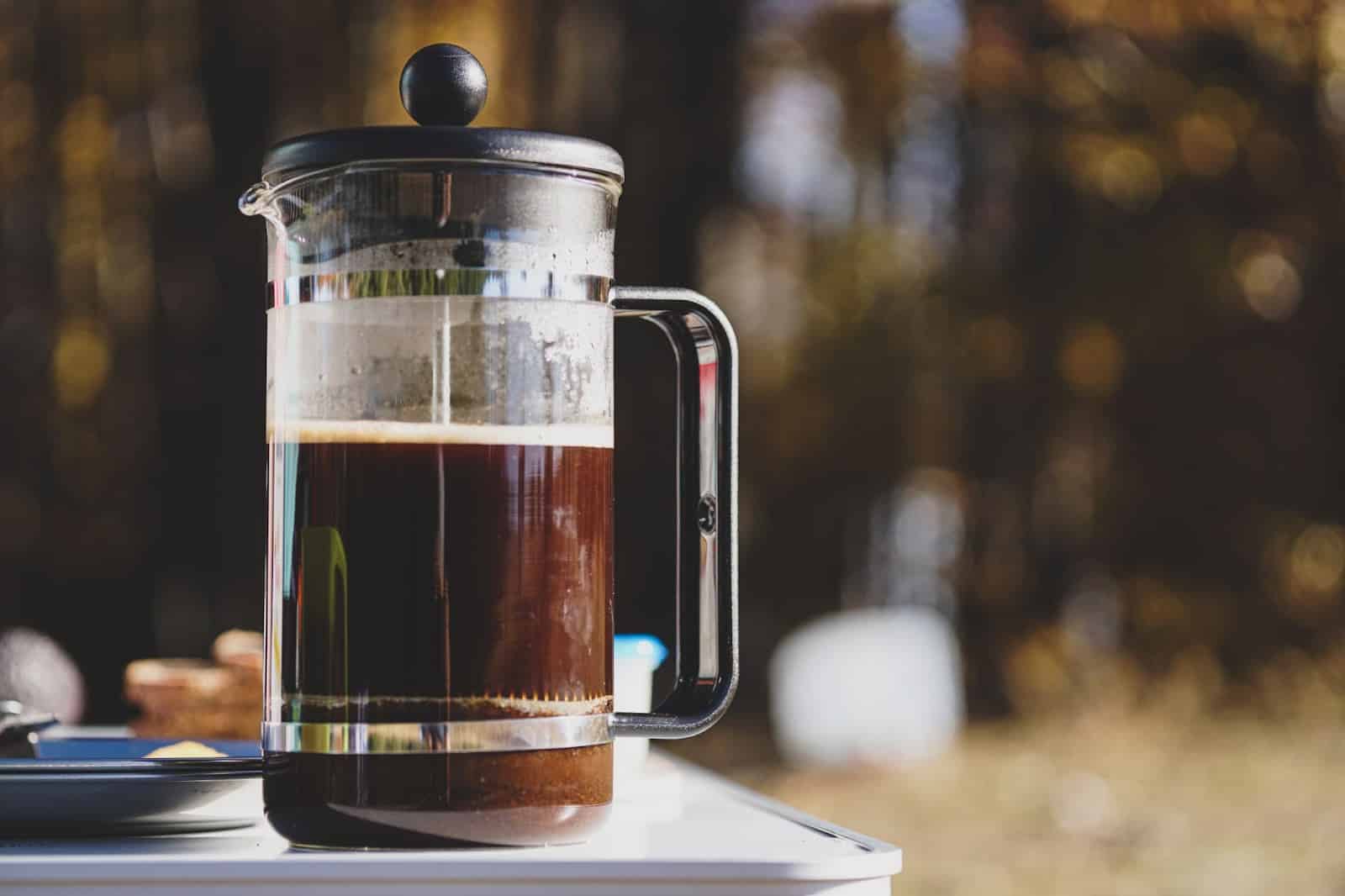 Driftaway doesn't only have bags of beans; check out what else you can get off their website.
Coffee Gear
Ready to bring home a grinder for all your fresh, whole-bean coffee bags?
Driftaway sells a few burr grinder options, a mini manual, and two high-quality electric ones.
Want to try a new coffee maker? Some coffee drinkers like trying different ones, such as the Turkish coffee maker. Others opt for makers that they already know.
Driftaway sells Aeropresses, manual pour-over set-ups, and even the Technivorm Moccamaster.
Any sort of manual coffee brewing method, like the Aeropress, French press, or pour-over, can benefit from a digital scale to precisely weigh out grams of coffee. Driftaway sells one that has its own timer as well!
If you end up loving Aeropress coffee the most, check out these must-have accessories!
Virtual Coffee Tastings
Book a private virtual coffee tasting, join Driftaway on their weekly zoom tastings, or even book a corporate tasting to bond with your employees!
Virtual coffee tastings are led by 2013 World Brewer's Champion James McCarthy. You'll be a coffee cupping pro after attending one of these fun caffeine experiences, plus there will be time afterward to ask questions.
---
Conclusion
Along with Trade and Blue Bottle, we find Driftaway to be one of the best coffee subscriptions currently available!
For great coffee that you won't find on Amazon, turn to a coffee subscription service. These roasters put the utmost care into their specialty coffees, enhancing your morning caffeine ritual.