Sweet summertime. With the longer, hotter days comes the need for bigger, colder beverages. (No shade if you're still on team hot coffee during the warmer seasons!)
For the rest of us cold coffee lovers, though? How about nitro cold brew at home?
We celebrate the return of one of our favorite indulgences — the iced coffee.
Have you tried cold brew?
What about nitro cold brew coffee?
That's right; it's no longer just Guinness or other beers that get the nitro treatment. These days, you can walk into any Starbucks coffee shop and order your cup of coffee with nitrous oxide!
Ready to take your cold brewing to the next level?
Keep reading for a complete list of equipment needs followed by a detailed "how-to brew" guide. You'll be slinging foamy summertime caffeine dreams like a well-seasoned barista in no time.
---
Regular Cold Brew vs. Nitro Cold Brew Coffee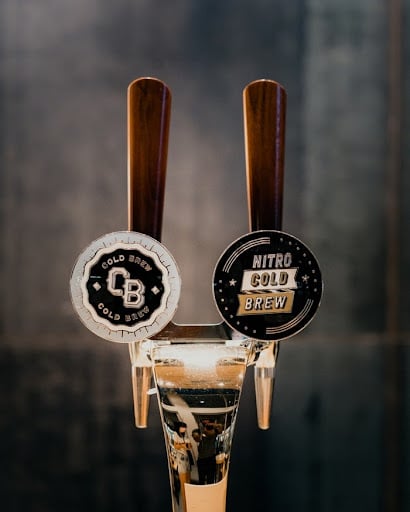 Cold brewing is as basic as it sounds: coffee brewed using cold water.
It's mighty convenient, especially if you're out and about and can't get easy access to hot water. You can make it with a mason jar and coffee filter. Or you can even use your beloved French press!
(Yet, it's not a quick process, cold brewing takes 12-24 hours.)
If you've had a regular cold brew, you know how delicious it is. The cold brew process gives you an easy sippin', lower in acidity, subtly flavored drink.
Now, imagine that flavor but with a richer texture and smoother mouthfeel.
(If you're a craft beer fan, it's similar to the difference between buying your favorite beer in a can and getting a fresh pour from the tap.)
Catching a legal buzz never tasted so good!
---
Best Nitro Cold Brew Coffee Makers
Making your own nitro cold brew at home is a total cinch — with the right equipment! Check out our favorite nitro cold brew coffee machines.
With a two-liter capacity and priced under $150, is it any surprise that we're starting our list with this royal choice?
This stainless steel keg holds a whopping 64-ounces at a time and adds nitrogen to your cold brew coffee. Now you can enjoy unlimited homebrews all year long!
Speaking of the nitrogen cartridges, they don't come with your purchase. But you can buy either two nitrogen cartridges or one nitrous oxide cartridge.
Key Features:
Includes a tap plug, carry bag, and cleaning brushes
Durable food-grade stainless steel
Makes your cold brew stay fresher longer
Compact design to fit your kitchen
Lifetime warranty
Ready to make unlimited brews at home? Get the royal treatment off Amazon now.
We love the name, GrowlerWerks. But, unfortunately, it's a bit smaller capacity than the Royal Brew and, you may notice, a bit more expensive.
Yet, it is well worth the almost $200 price tag because this baby is an all-in-one gadget. Meaning you can make cold brew in it then infuse it with nitrogen gas.
(With the Royal Brew, you need to make your coffee concentrate separately and then add it to the keg.)
It needs 16g nitro charges that are, of course, sold separately.
Key Features:
Carry handle
Double-walled vacuum-insulated stainless steel
Internal double filtration
Locking tap handle
Automatic nitro regulating cap
Bring home the mighty GrowlerWerks uKeg today!
Comparable in price to the Royal Brew and as portable as the GrowlerWerks, next up, we've got the My Morning Brew.
Easy to use and portable, you could take this bad boy (and some cold brew concentrate) into the office and spice up the next board meeting with frothy beverages!
Key Features:
64-ounce canister capacity
Stainless steel spear w/ pressure release valve
Cleaning brushes included
100% money-back guarantee
Start your days with nitrogen infusion by bringing home the My Morning Brew now.
Another choice worth considering, the HB Home Brew Kit is one good-lookin' mini keg.
Comparable in price to several mentioned above, the HB pours frothy cold coffee that's so smooth and flavorful you won't even think of adding sweetener!
Key Features:
Makes 64-ounces at a time
Convenient carry handle for travel
Built-in pressure relief valve
Premium faucet
US-based family business
Ready to order your complete homebrew kit with instructions? Satisfaction guaranteed!
No, we didn't put the wrong link up there. You can really just opt to buy a whipped cream dispenser and use it to make your nitro cold brew coffee!
(I wish I'd known about this other talent of the cream whipper back in my barista days…)
The Nitropress is another great option for this route because it works with several gas cartridges, not just N2O. Besides nitrous oxide, it works with carbon dioxide and nitrogen.
---
What You Need To Make Nitro Cold Brew Coffee at Home
After selecting your cold brew coffee machine, there are a few other pieces of equipment you might consider looking into.
Cleaning Brushes
Most machines (and whipped cream dispensers) will have these included with your purchase. If not, pick some up here.
Trust us; you need them!
Grinder
If you're making your own cold brew concentrate (recommended), then you'll want your own grinder.
There's no denying the superior taste of freshly ground coffee.
Use a burr grinder instead of a blade grinder to achieve better consistency for your coarse coffee grounds. Manual burr grinders are cheaper, but electric burr grinders save you time and effort — choose wisely!
Gas Cartridges
It makes sense, right?
You can't make nitro cold brew coffee without nitro cartridges!
Check your equipment to see what gas cartridges it's compatible with. For example, some use nitrous oxide cartridges, some use nitrogen cartridges, and others use carbon dioxide!
The Best Coffee Beans for Making Nitro Cold Brew Coffee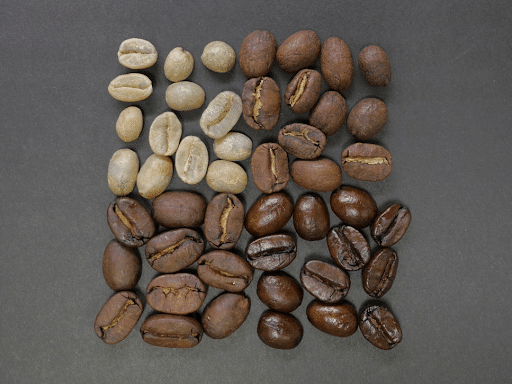 Much like French press coffee, you'll want a nice medium to medium-dark roast blend for your cold brew coffee.
Here are some of our faves:
1. Stone Street Cold Brew Coffee
Bless Stone Street for making it this easy on us. They put together a blend specifically with a cold brew in mind.
These dark roast coffee beans are single-origin, sourced from Colombia.
Low acidity, sweet and smooth, and they pack a big punch of caffeine! And, best of all — it comes already coarse ground and ready to brew.
Grab a one-pound bag and get to brewing!
2. Death Wish Coffee
If you're serious about strong coffee and high caffeine content, you're going to need to try Death Wish Coffee.
Their medium roast is USDA-certified organic, low in acidity, Fair Trade certified, oh, and delicious. The flavor notes are caramel, roasted peanuts, and stone fruit.
Jonesin' for it yet?
Pick up a one-pound bag off Amazon now.
3. Bizzy Organic Cold Brew Coffee
The Bizzy Cold Brew blend is smooth and sweet, exactly what you want for making nitro coffee. The tasting notes are of caramel and hazelnut (we're not drooling, you are!).
Ethically sourced and sustainably produced, you can feel extra good about sipping these organic coffee beans.
Order an already coarsely-ground one-pound bag and try it for yourself!
---
How To Make Nitro Cold Brew Coffee at Home
First things first, select your weapon — coffee machine, that is — of choice. It can be a mini-keg or a whipped cream dispenser.
We'll cover how to use both methods down below.
Step one starts well before you whip out the nitro cartridges. But first, you're going to need some regular coffee.
If you've never made cold brew coffee before, here are basic instructions:
Coarsely grind your coffee beans.
Cold brew needs a ratio of 1:5, so measure out one cup of coffee for every five cups of water.
Put your coffee grounds in the vessel you're using first, followed by cold water (it's optional, but we recommend using filtered water).
Mix the ground and the water with a spoon, then cover your glass.
Stick it in the fridge for 12-24 hours.
When your coffee finishes brewing, strain it using a coffee filter or cheesecloth (you may need to filter it twice!).
Now you're ready to add nitro!
How To Make Nitro Cold Brew Coffee with a Whipped Cream Dispenser
This method is pretty simple:
Pour your prepared and filtered cold brew into the whipped cream dispenser (don't exceed the max fill line).
Screw the top securely on.
Slip the nitrous oxide charger into the sleeve of the canister and twist in until you hear the hiss of gas.
Shake the cream whipper several times before turning it upside down.
You may need to do one or two degassing purges to get the air out of the canister.
Place the tip of the nozzle into a glass and press the lever at the top of the creamer.
That's all, folks!
How To Make Nitro Cold Brew Coffee with a Mini Keg
Next up, how to use your swanky new mini keg if you went that route!
Pour your prepared cold brew into the keg, leaving some room for the gas to form. (If you have a 64-ounce keg, fill with ~40 ounces.)
Then, much like with the cream whipper, screw the top on your keg.
Slip your nitro cartridge into the sleeve and start screwing it in until you hear the hiss of released gas.
Then shake it up a little bit.
Place it in the fridge for at least an hour.
Tap a fresh glass of nitro bliss — ahhhh!
Both methods are easy to execute and yield that creamy mouthfeel result we crave!
---
Add-Ins/Cold Foam
You've got a cup of frothy nitro cold brew, but did you know … you can add to it?
You can add simple syrups to sweeten your iced coffee (since we all know granulated sugar won't dissolve in there!). Of course, caramel or vanilla are always great flavor options.
Here are some other fun ideas for your coffee drinks:
Fruity Additions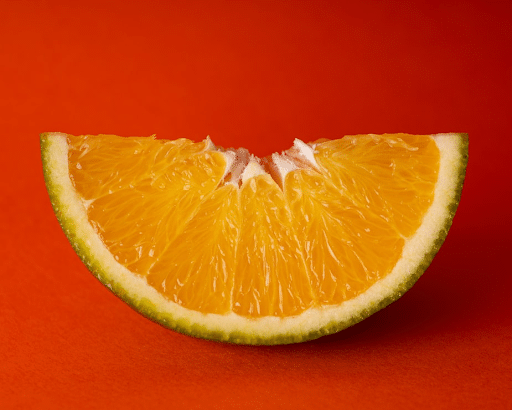 A little squeeze of orange can really make iced coffee POP! Not to mention, an orange slice or wedge makes a stunning garnish.
You can even add orange slices in with your coffee grounds during the cold brewing process.
Not a fan of orange?
Try adding sour cherry syrup (and pop a few sour cherries in there as well!).
Get Boozy
If you're over 21 (and not on the clock), why not splash a little liquor in that cold brew?
We all know someone who swears by Irish coffee. But if whiskey or Irish cream doesn't appeal to you, try a splash of spiced rum — yo ho ho, it's a caffeinated pirate's life for you!
Or you can try these combos in your nitro coffee:
Grand marnier + bitters + orange peel + ice
Vodka + splash Kahlua (or other coffee liqueur) + heavy cream + ice
Rumchata + cinnamon syrup + give it a good shake!
Vodka + coffee liqueur + simple syrup
If you're under 21 or just prefer not to drink the hard stuff, play around with cold brew mocktails! There's a lot you can do with club soda or tonic water.
Make Your Own Cold Foam
If you've ever had a Starbucks cold brew topped with cold foam, you know how heavenly that combo is.
Did you know you can make your own cold foam at home, though?
The only ingredients you need are half 'n half and sugar. For one serving, use ⅓ cup half 'n half to two teaspoons sugar (or one tablespoon simple syrup).
You can make it in a French press or with a milk frother if you happen to have one!
French Press Cold Foam
In a French press, combine half and half and sugar. Place the lid on top and push the plunger up and down, up and down. The half and half should more than double in volume.
Then top your nitro cold brew with your fresh, cold foam!
Milk Frother Cold Foam
If using a handheld milk frother, whisk half and half and sugar for about 20 seconds. When the foam is fluffy, top your coffee drink with it!
---
Conclusion
We don't know about you, but our mouths are watering for an icy cold, velvety smooth coffee. Just thinking about those little micro-bubbles in a foamy glass of nitro cold brew has our feet tapping out a happy beat.
Save money in the long run by investing in your own home brewing kit. Nitro coffee can be at your fingertips any time of the day now!