Either you're here because you thought decanting was just for wine and we've piqued your curiosity or …
You already know the benefits of transferring freshly brewed coffee over to a decanter and you're in the market for one.
Whatever brought you to our caffeine corner here — welcome!
If you are wondering what a coffee decanter even is, let us take you on a quick journey:
Close your eyes (sorry, scratch that, you probably need them open to keep reading). In your mind's eye, picture yourself at your go-to diner, sitting in your favorite booth. The eggs are fluffy, the biscuits endless, but the coffee in your mug is dwindling dangerously low. Out of nowhere, the waitress materializes.
In her hand? Yes, that's a coffee decanter!
There are a few versions available.
The one you encounter in restaurants is more of a carafe; we'll also show you some more traditional elongated decanters.
Whatever fits your aesthetic tastes, you should find it below!
Read on to learn the benefits of coffee decanters and get our top recommendations before buying your own.
---
Benefits of Decanting Coffee
Why decant your coffee in the first place?
For French press enthusiasts, decanting your coffee into another vessel will separate it from the grounds. By doing so, you eliminate the risk of over-extracting your coffee, preserving its bold, oily flavor.
If you decant it into a carafe, this will also keep your coffee from losing its heat. Your typical glass French press won't keep your coffee warm for long, and taking a sip of cold coffee when you're expecting hot is an unpleasant shock! You can always microwave it to warm it back up, but if you've tried that, you'll know it alters the flavor.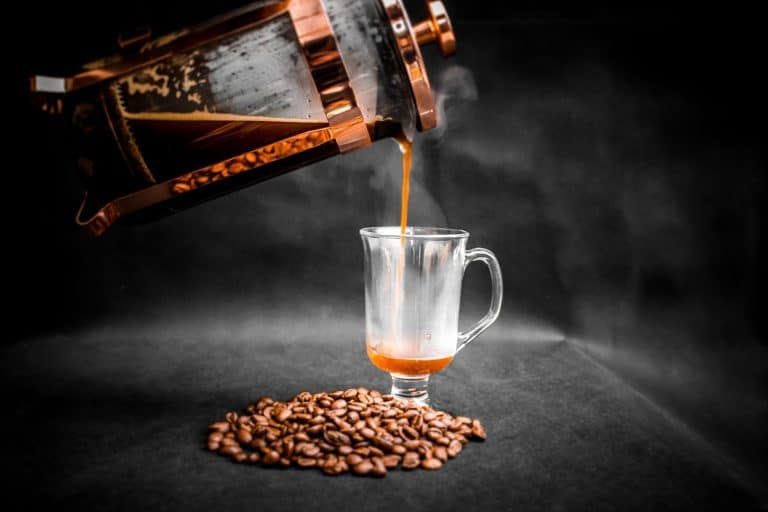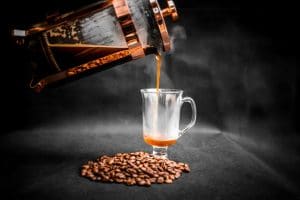 Decanters aren't just for French press coffee, though. Decanting is great for all coffee, especially immersion brewers. You probably won't need a decanter if you use a Keurig single-serve brewer, but you can decant drip coffee to get it off the hot plate!
Another reason to decant?
For serving! If you have a crowd over, brew a pot, transfer it to a carafe, and your coffee maker is now free to start another round of caffeine goodness (or decaf).
Finally, aesthetics. It's not a new idea that aesthetics make us feel happy, and a stunning coffee decanter will add so much visual appeal to your next brunch.
Are you brewing a quality coffee here? No? Then check out
this article.
---
The 11 Best Coffee Decanters
There are so many options out there for coffee decanters, but we've narrowed your search down to under a dozen!
1. BUNN Coffee Pot Carafes (Set of 3)
We're going to start with the classic, the carafes you've seen at diners and convenience stores for years. There's something delightfully kitschy about bringing this orange or brown handled food service style into a home kitchen.
Bunn is a big name in the caffeine sector of restaurant equipment, with its line of coffee makers and accessories. They're trusted by cafés worldwide, but they have products for home baristas too.
This set of three is perfect if you frequently entertain (and caffeinate) guests at your place. One of the three has the orange handle that indicates it holds decaf coffee, a lifesaver for fans of drinking coffee at night or the caffeine-sensitive crowd. The other two pots sport classic black handles.
Key Features:
Dishwasher safe
Commercially designed easy-pour spouts
Shatter-resistant glass
Ergonomic handles
12-cup capacity
This Amazon choice item is fairly priced* since you get a set of three glass carafes for under $55. Use one for coffee, one for tea, and another just for hot water even! While it's unlikely one will break, accidents do happen; with three, you'll always have a replacement carafe.
*Compared to buying this one polycarbonate coffee decanter for $25.
2. Hario Coffee Decanter with Handle
Our second glass coffee decanter pick is all classic elegance.
You may recognize the brand Hario as the maker of coveted pour-over coffee equipment. This decanter pulls double duty for pour-over coffee lovers. You can brew directly into it with a Hario V60 (or similar setup), then serve.
While it was designed with coffee in mind, you can use this attractive pitcher for other liquids like milk (it makes a cute creamer) or juice. It offers cozy cottage vibes as a delightful bonus to its functionality.
Key Features:
14-ounce capacity
Heatproof borosilicate glass
Can be refrigerated
Lightweight
Marking indicators at 100, 200, and 300mL
This coffee decanter is best for one or two people. It's also available in a larger size (600mL), and you can opt for it without the handle if you like that look better. It's wonderfully affordable at under $20 on Amazon.
3. Fellow Stagg Double Wall Carafe
Another sleek choice comes from Fellow Products. They call their Stagg double-wall decanter a carafe and a half.
Like the Hario decanter above, you can brew pour-over coffee directly into this carafe. It works best with Stagg's pour-over dripper, but other setups may fit it, and you can decant any brewed coffee into it.
The double-wall is for better heat retention and cuts down on exterior condensation. You can also make coffee or espresso ahead of time and stick this carafe in your fridge for a cold pick-me-up later! (Be sure to allow the hot coffee to cool before putting it in the fridge.)
Key Features:
Top-rack dishwasher safe
Comes with a silicone lid
20-ounce capacity
Hand blown durable borosilicate glass carafe
Water measurement markers
This coffee decanter is undeniably stunning, but be sure not to put it in the microwave or on your stovetop. You can find it on Fellow's website for around $50 (before shipping).
4. Hario V60 Drip Coffee Decanter
If the first Hario option wasn't for you, check out this one. The eye-catching ripple design makes this product stand out. There's no handle; instead, you grip it by the cool-to-the-touch silicone band.
Did you know Hario means "the king of glass"? What we appreciate most about Hario is its commitment to social responsibility. Their glass factory is pollution-free and uses 100% natural Earth-friendly ingredients.
Key Features:
Heat-resistant borosilicate glass carafe
Removable easy-to-clean silicone band
700mL capacity
Comes with a filter holder
Wide enough to fit a hand inside for easy cleaning
This coffee decanter will be the envy of all your caffeine-crazed friends. Just tell them they can buy their own off Amazon for under $25!
5. Hastings Collective Thermal Coffee Carafe
Now that we're almost halfway through, it's time to bring out a heavy-hitter. The Hastings Collective thermal coffee carafe ticks more boxes than we even knew we were looking for in a decanter!
It's also our first non-glass coffee pot option. The double-walled surgical-grade stainless steel construction will keep your coffee hot (or cold) for hours. It's heavier than glass options but incredibly durable.
You can even use this thermos as a teapot with the included mesh strainer.
Key Features:
Comes in 4 colors (white, black, gray, or silver)
Vacuum insulated carafe holds 50 ounces
BPA-free plastic top and pour spout
Comes with removable stainless steel and mesh strainers
Handles are German Beechwood
What color will you choose?
Order your large coffee decanter off Amazon for around $45!
6. Hario Olivewood Coffee Server
Hey-o! Hario is back for the third time on our list, featuring an Olivewood coffee server — a hipster diner's dream come true. It blends the classic look of the Bunn coffee servers with a more hygge feel.
If you're unfamiliar with the term "hygge," it's the Danish concept of comfort. Elegantly captured in this coffee server's grained Olivewood handle and lid.
Naturally, it works with the Hario V60 pour-overs or for any other coffee you choose to brew!
Key Features:
600mL capacity
Handcrafted from Japanese glass
Stay-cool wood handle
Lead-free white ink
Cup and millimeter markings
This coffee decanter ships free from Crate&Barrel's website; check the current price here. Or, if you're fortunate enough to live near a Crate&Barrel, choose free curbside pick-up!
Love organizers? While you're on the Crate&Barrel site, check out their smallwares section for a charming coffee canister for your grounds.
7. Stainless Steel Thermal Carafe
This thermal carafe is what we envision a ninja would keep their coffee in. (We also think a ninja's coffee of choice is most likely cold brew!).
Its sleek, all-black design offers clean lines and vacuum-insulated temperature retention. A beverage dispenser that keeps the hot drinks hot and the cold ones not. It's surprisingly lightweight while boasting a large capacity (two liters!).
Key Features:
Curved anti-hot handle
Locking lid guarantees no leaks
Non-slip base
Corrosion-resistant
V-shape spout for fewer drips
Plus, it's available in various colors like black, red, silver, and white! Add one to your cart on Amazon now for only about $30.
Looking for something similar, but with a much larger capacity? Take a look at
these coffee urns
for brewing up a special batch for your next office party
.
8. Nordic Kitchen Coffee Server
The unique and sturdy shape of the Nordic Kitchen coffee server brings the word "jug" to mind. Which sounds about right for how much coffee we'd like to order — one jug, please.
This vacuum jug is made of stainless steel and plastic with a striking black matte finish with a comfy rounded oak handle.
Key Features:
Over 4-cup capacity
Dishwasher safe
Rust-resistant
Drip-free spout
Shock-proof
You can get free shipping on this coffee server by ordering off Perigold's website. This decanter is the most expensive on our list, coming in at around $135. If you don't love it for any reason, the site offers a 30-day return policy for most items.
9. Brewista Coffee Pitcher
The Brewista coffee pot appeals to our futuristic side with its funky polygonal design. It's a little odd to look at when it's empty, but fill it up with the good stuff, and it becomes a statement piece.
The polygon shape is not without purpose, either. It's designed for balanced oxygenation and eliminates the need to "swirl" the coffee (you know the move!).
Key Features:
Precision curved spout for better pouring control
400mL capacity
Sealed rim for spill-proof carrying & heat retention
Glass carafe with plastic lid
Works with the X series pour-over tornado dripper
The best part is:
The price tag! You can bring a piece of the future home for under $30 on Amazon.
10. Winco Plastic Coffee Decanter w/ Stainless Steel Bottom
This is our budget pick of the list, and you'll notice it looks a lot like the Bunn coffee servers!
Winco is also a popular name in the food service sector. Their products were initially made for commercial kitchens, and now they're trying to market to home chefs as well.
No orange decaf handle here, though — just one black-handled coffee pot.
Key Features:
Durable plastic carafe
Stainless steel bottom
64-ounce capacity
Easy to clean
Low price
Snag your wallet-friendly coffee server for around $16 on Amazon.
11. Canailles Turkish Coffee Decanter
We've made it to the end of the list, and we saved something a little different for last! You've seen our aesthetic picks and our budget picks, the delicate designs to the sturdy thermoses.
Now, we have to know: how do you feel about Turkish coffee?
Turkish coffee is an intense caffeine experience. As with pour-over coffee decanters, this pot works for both brewing and serving. It can go directly on a stovetop, unlike our other options.
Key Features:
Hand-formed handle for comfort
Bell-shaped contoured pot offers a larger surface area for grounds to settle
Extremely durable stainless steel
12-ounce capacity (1-2 servings of Turkish coffee)
Spout for easy pouring
Technically it's also a budget-friendly pick at under $14 on Amazon!
Read more: How to Use a Turkish Coffee Maker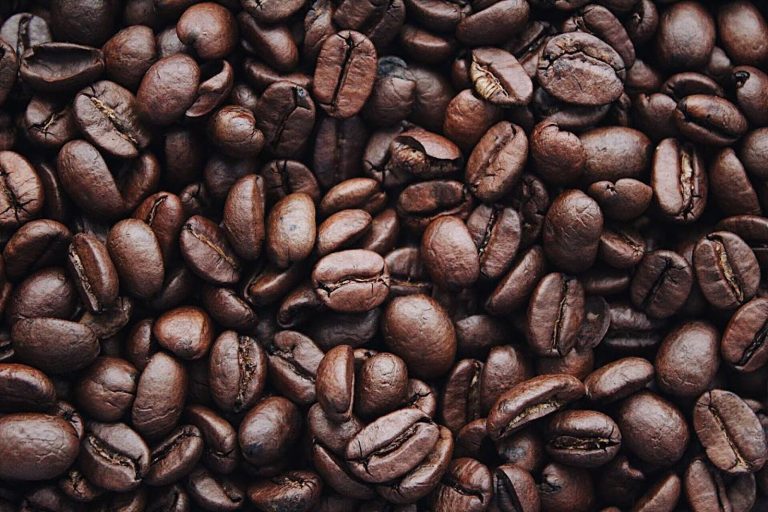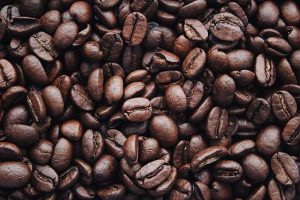 ---
Conclusion
The right decanter can make your regular coffee extraordinary.
Life's too short to drink subpar coffee. Start decanting your coffee to preserve its rich flavor and soothing warmth, while adding an aesthetic spark of joy to your morning routine.