We might be biased, but we say it's plenty of delicious beverages! (I mean … and maybe a few boxes of doughnuts, too.)
Make your meetings the most popular by establishing a reputation for keeping everyone's mug full of piping hot java.
How?
With a bit of help from the best coffee urns, of course! Not just any rinky-dink coffee maker will do. Not your average office-use coffee thermos.
You need the big ones. The kind you see people in the business of food service using. Caterers know how to handle coffee for events, and now you do too.
That's right.
We're talking large capacity stainless steel commercial beverage dispensers. Quick-brewing, too, to be on the safe side!
You'll need some for coffee (duh), some for tea, and some just for hot water. So let's get you hooked up with the 11 best commercial coffee urns.
---
Best Large-Capacity Coffee Percolators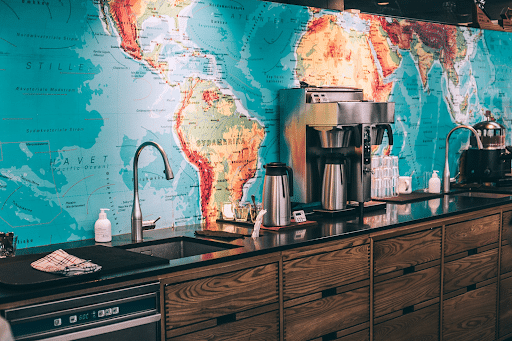 Let's start with the big bosses, the heavy hitters, the creme de la creme.
If you host smaller events, feel free to skip to the next section. But if you need a large-capacity coffee pot that can brew coffee and keep it warm (without burning) for your whole event, these are the urns you seek!
1. SYBO Commercial Grade Stainless Steel Percolator
In our humbly caffeinated opinion, this coffee maker urn is the best all-around. There's a reason professional caterers and high-end restaurants trust SYBO.
For less than $150, you can brew (and keep warm!) over four gallons of coffee.
Don't have a reference off the top of your head for how many cups of coffee equals 16 liters?
We did the math for you — it's 110!
This percolator is built for heavy-duty use, but even better, it's easy to use! Clear markings line the inside of the coffee urn, making filling it with water an absolute breeze. Plus, there's a viewable water gauge on the outside.
SYBO designed this stainless steel filter to last while also being easy to clean.
Indicator lights at the bottom of the brewer let you know when it's heating or when it's simply keeping the coffee warm. Don't worry about burning your fingers, though; it's got a heat-proof handle up top!
Key Features:
BPA-free non-drip faucet
Food-grade 304 stainless steel resists dents or rust
No paper filters needed
2-year new replacement warranty
If you're ready for this commercial use coffee dispenser, you can snag one off Amazon here.
2. Waring WCU110 Commercial-Grade Hot Water Urn
A veritable runner-up to the SYBO, the Waring commercial coffee urn can brew many cups of coffee.
Like the SYBO, it boasts an over 100-cup capacity (110 cups, to be exact).
It's just a touch more expensive than the SYBO, at a little over $150.
Its automatic temperature control also means every cup of percolated joe comes out at a perfect 185 degrees Fahrenheit.
When it comes to getting people their caffeine kick, the average eight-ounce cup of coffee is almost double the caffeine content of a shot of espresso!
So, if you have 110 cups of coffee available at your next event, it's almost guaranteed no one will be nodding off during the big presentation.
Key Features:
Single wall tank
On/off lighted power switch + ready indicator light
Cool-touch, dripless spigot
Stay-cool handles
1-year limited warranty
See what else users have to say about the Waring coffee urn on Amazon.
3. Proctor Silex Brushed Aluminum Commercial Coffee Urn
If 110 cups of coffee seems a little excessive to you, we can shave a few off the top! The Proctor Silex brushed aluminum coffee pot has a 100-cup capacity.
Pricewise it's comparable to the two above, less than $120 to take this beverage dispenser home (or rather, to the office?).
This beverage dispenser is a bit of a tall boy. But don't worry ー the locking lid means even if the urn topples somehow, you should be safe from potential spills.
Too big for your coffee needs?
It's also available in a 40-cup size. Or you can buy the large one for coffee and fill the smaller one with hot water, tea, or even hot chocolate!
Key Features:
Twist & lock lid
Heavy-duty handles
One-hand dispensing spigot
No paper filters are necessary
Red indicator light
Ready to pull the trigger? Buy the Proctor Silex off Amazon here.
---
Best Mid-Sized Coffee Maker Urns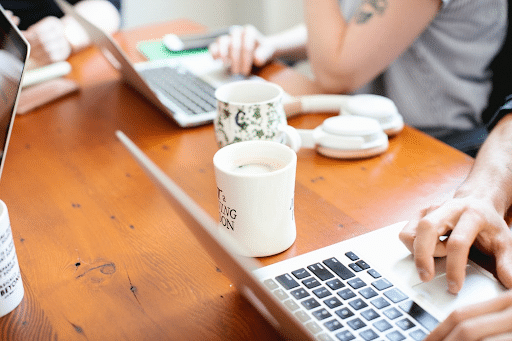 These are still large capacity coffee dispensers, but while the first section covered 100 + cup capacity, these will all be under 100 cups!
4. Hamilton Beach Commercial Stainless Steel Coffee Urn
No list of household appliances is ever truly complete without something from Hamilton Beach! They specialize in affordable products that can still tackle big kitchen tasks.
They even have commercial use products like this stainless steel 60-cup capacity coffee urn.
The two-way dispenser is an especially nice touch. You can fill a single cup at a time or prop open to fill a larger coffee carafe.
Not sold yet?
But, wait, there's more:
The cord detaches for easy storing, and the lid and brew basket are dishwasher safe!
Key Features:
Brews over one cup/minute
One-handed dispenser
Stain-resistant interior
Water/coffee level viewing window
Handles and locking lid for easy transport
See what else users are saying about the Hamilton Beach coffee urn on Amazon.
Searching for the Best Cold Brew Coffee? We Have Suggestions.
5. West Bend Quick Brewing Coffee Urn
Brewing one cup a minute?
Now that's what we call quick.
Yet, remember to start the brewer well before your meeting, as it's a large capacity urn, and 55 cups will still take a hot second!
You can enjoy automatic temperature control and easy cleanup with this popular West Bend model.
Key Features:
Two-way dripless faucet
25 to 55-cup capacity
No assembly required
NSF approved
1-year warranty
Buy the West Bend coffee urn for your next big event.
6. VBENLEM Heavy-Duty 3-Gallon Coffee Chafer Urn
This coffee chafer urn is ridiculously aesthetic. It reminds us of a highly-polished rocketship. So make your next event ultra exciting by bringing along this guy (full of tasty beverages, of course!).
This beverage dispenser is good for both hot and cold drinks.
It's important to note that this chafer urn option doesn't do the actual brewing. Instead, it will just keep your drinks fresh and either hot or cold.
You also have two options for heating, use the traditional chafing fuel heating or go for electric.
Key Features:
Anti-drip faucet
48-cup capacity
Two heating methods are available
Handles for lifting & carrying
Elegant appearance
See what else customers are saying about the VBENLEM on Amazon.
7. Elite Cuisine Maxi-Matic Stainless Steel Coffee Urn Coffee Maker
The Elite Cuisine can handle a crowd like nobody's business. Brew fresh, hot coffee from anywhere.
With the Maxi-Matic, you can brew anywhere from 12 to 30 cups at a time, at about a speed of one cup per minute. When it finishes brewing, the indicator light will come on.
With a two-way dispenser spigot and easy-carry handles, what else could you ask for from a coffee urn?
Oh, right.
It's attractive too. The stainless steel finish will go with anything in the office, convention center, or meeting room.
Key Features:
30-cup capacity
Stainless steel interior
Dishwasher safe filter basket (& lid)
No paper filters needed
Twist & lock lid
Buy the Elite Cuisine Maxi-Matic and experience superior coffee yourself.
8. HomeCraft CU30SS Quick-Brewing Automatic Coffee Urn
One of our best value picks, the HomeCraft Automatic coffee urn, hits all the high points on our "what makes a great coffee urn" list.
For one, it's quick brewing. So you can expect an efficient one cup per minute like other leading brands.
It can also hold up to 30 cups of coffee, hot tea, apple cider, hot chocolate, chai, or simply hot water!
Third, it has a reusable filter, so you won't have to burn through precious paper filters. And when you finish brewing, just pop the filter basket in the dishwasher for easy cleanup.
But that's not all:
The lid twists securely in place, and the handles are heat resistant, so you can easily transport this big fellow ー even when it's full of hot liquids!
The non-drip faucet keeps your serving table clean and allows for easy filling of cups or larger carafes.
Key Features:
30-cup capacity
Cool-touch handles
Dishwasher-safe parts
No need for paper filters
Two-way dripless faucet
Click here to buy the HomeCraft Automatic Coffee Urn.
9. NESCO Professional Stainless Steel Coffee Urn
Classy, matte stainless steel finish. Twist and lock lid to protect from potential spills. Stay-cool handles for easy transport. These are just a few of our favorite features of the NESCO professional beverage dispenser.
Shall we go on?
Okay!
The durable plastic coffee filter basket is dishwasher safe for easier cleanup. The skid-proof rubber feet keep your urn securely in place while serving. The on/off switch has a protective silicone cover to keep dust and liquid out.
And the best part?
It's deeply affordable, like under $50.
If you're on a budget, this coffee urn is your huckleberry!
Key Features:
25-cup capacity
Budget-friendly
Water level marks inside
Continuous pouring feature
Cool-touch handles
Check its price on Amazon now.
---
Best Large-Capacity Coffee Carafes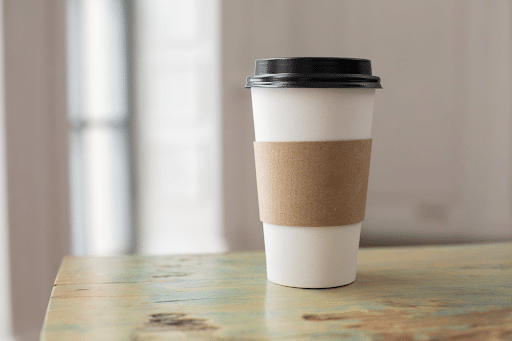 These are budget-friendly picks for those of us who need to keep warm three liters (or under) of coffee or water.
10. Bunn Stainless Steel 3-Liter Lever-Action Airpot
Catering events, coffee shops, grocery stores, even gas stations; there's no denying it ー airpots get around.
Bunn is a big name in commercial coffee makers and keep-warm solutions like these airpots. Their stainless steel lining keeps beverages hot for hours, which is exactly what you need for long meetings and events!.
The only downside to this one is that it's not a coffee maker; you'll need a separate brewer.
Key Features:
You can grab a Bunn airpot (or a few of 'em) off Amazon for under $50.
11. Farberware FCP412 12-Cup Percolator, Stainless Steel
Tiny but mighty is how we'd describe this stainless steel percolator from Farberware!
This gadget is the perfect option for smaller meetings away from the office. This coffee maker is easy to transport and brews ~one cup per minute. Then, it will keep the whole pot warm while you conduct your essential business!
Key Features:
12-cup capacity
Automatic keep-warm mode
Rolled edges for easy handling
Cool-touch handle, lid knob, and base
Detachable power cord
Pick one up on Amazon for under $100!
Interested in French Press Coffee? Check out Our Guide.
---
Conclusion
A Keurig is lovely for daily office use. K-cups offer a variety of flavors. But a single-server coffee brewer just won't cut it for your next big corporate get-together.
These coffee servers are all best sellers for a good reason. But, before choosing one for your next big event, consider your needs.
If you work with a lively, caffeinated bunch notorious for drinking several cups of coffee a day, opt for a larger capacity carafe!
As long as there are plenty of hot beverage options around, you really can't go wrong at your next company meeting. So say "bye, bye" to droopy eyelids and "hello" to bright-eyed, switched-on employees!