Unlike drip coffee makers, which drip water over a bed of grounds, coffee percolators continuously cycle boiling water over the beans.
The result?
A dark, rich cup of coffee that's irresistibly smooth and creamy.
Looking for the best coffee to use with this brewing method?
Whether you prefer an old-school stovetop percolator or you have an electric percolator, these coffee bean recommendations will delight your senses! The type of coffee you choose can take your percolator brewing process to the next level — so let's dive in:


Best Roast for Brewing Coffee in a Percolator
We'd advise staying away from light roasts with this brewing method!
For percolator brewing, you want coffee beans that hold up to heat well. Espresso roasts fit the bill best, but a whole bean medium roast will work if you don't care for the smokiness of dark roasts.
It's always best to use whole coffee beans when you can and grind them freshly yourself directly before brewing.
Grind Size for Percolator Coffee
The appropriate grind size for brewing in a percolator falls between a medium and a coarse grind.
This is why whole bean works better than ground coffee — ground coffee at the grocery store comes in a standard medium grind size.
If you don't already have a home coffee grinder, now is the time to get one!

Is There a Difference Between Regular and Electric Percolators?
Regular stovetop percolators operate a bit like Moka pots (though the way they brew coffee is markedly different). Then you have electric percolators, which require an outlet to power the heating base.
Otherwise, the process for brewing coffee is the same. Fill the percolator base with water, load the freshly ground coffee into the filter basket, assemble the percolator, and start the brewing cycle.
You don't have to use coffee filters in your percolator. However, if you wish to catch any stray coffee grinds, you can find paper filters that will fit most percolators.
The brew time between the two doesn't vary too greatly; most stovetop percolators need seven to ten minutes, while electric takes anywhere from five to ten minutes.
Quick Comparison of 2 Percolator Brands
This classic stainless steel stovetop percolator by Farberware makes great coffee, and the clear glass knob on top lets you watch the brew "perk"! In addition, it has a permanent filter basket, makes eight cups of coffee, and it's dishwasher safe.
Comparatively, this electric percolator by Cuisinart is also stainless steel with a transparent knob. You can brew as little as four cups of coffee all the way up to 12 cups. The precision no-drip spout means bye-bye to messy spills. It even comes with a three-year warranty!
The largest difference between the two comes from the price points. You can bring home the Farberware for under $30, while the Cuisinart electric coffee percolator will run over twice as much at just around $80.
So, why spend more on essentially the same coffee maker?
Some users report that the coffee taste is superior when made in an electric percolator and that it's smooth and creamy. Plus, an electric percolator is more hands-off than a stovetop coffee pot, which you need to watch closely.

6 Best Whole Bean Coffees for Percolators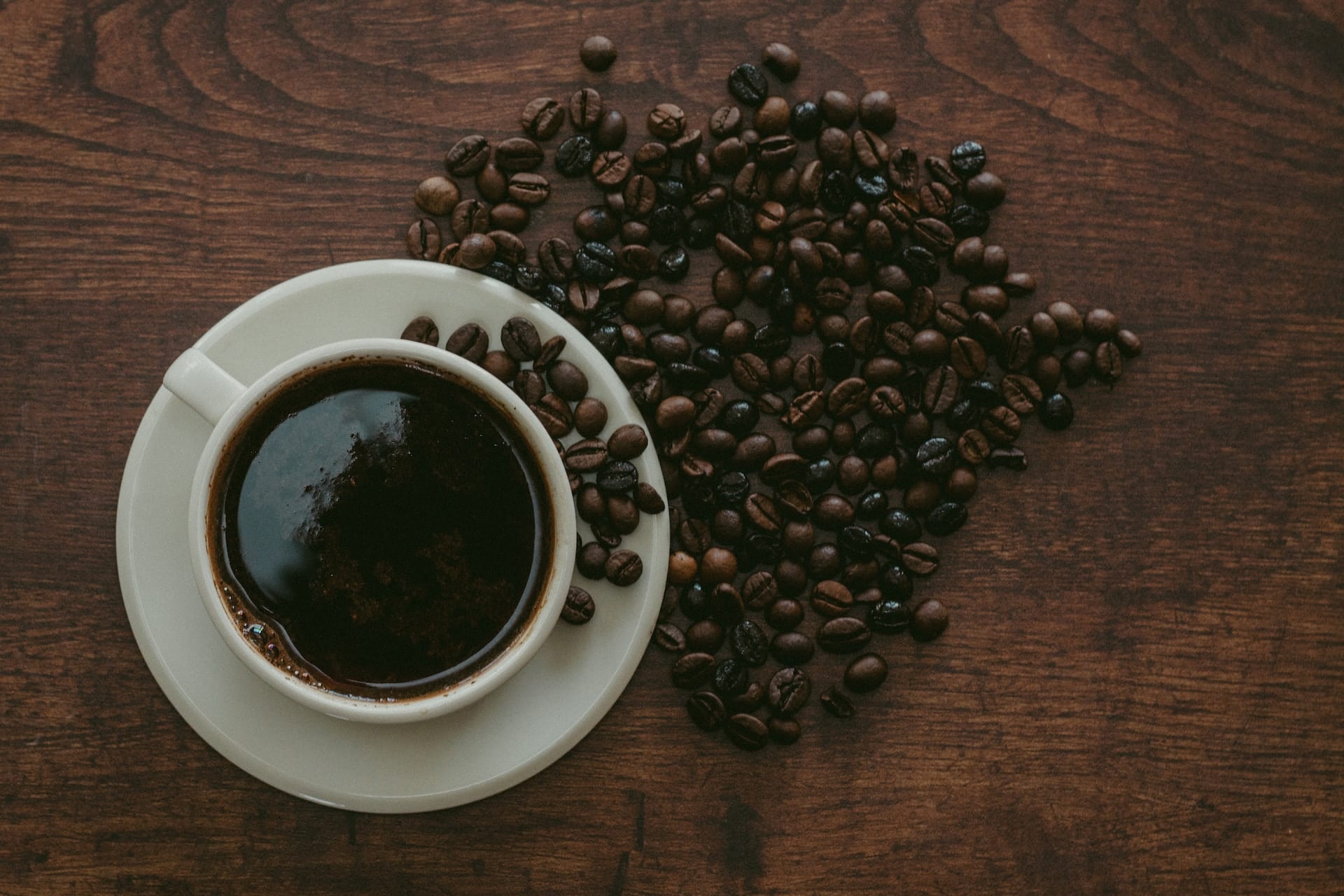 These six coffee brands range from medium to dark roast and come in varying price points, so there's something for every taste and budget!
1. Peace Coffee Guatemala
This single-origin Guatemalan dark roast from Peace Coffee is certified Fair Trade and organic. It's rich and chocolatey with tasting notes of cherry and anise — and will handle the hot water of a percolator coffee machine like a boss.
Peace Coffee is a certified B-corp, meaning when you buy their small-batch coffee, you support environmentally sustainable practices!
Single-origins always run a bit higher in price than blends, but Peace Coffee's beans from Guatemala are reasonable at around $23 for over a pound of coffee (that works out to just $1.15 per ounce). You can find it on Amazon or in one of the following grocery stores:
Target
Whole Foods
Natural Grocers
National Coop Grocers
2. Stumptown Homestead
Stumptown sources their coffee beans for this Homestead blend using Direct Trade practices, and, like Peace Coffee, they are a certified B corp.
This medium roast from Stumptown Coffee Roasters has a flavor profile that holds milk chocolate, cherry, and orange. Homestead is 100% Arabica coffee, and Stumptown says this blend is "one to write home about."
Depending on where you live, you can find Stumptown available for sale in grocery stores. For the rest of us — Amazon has our back with 12-ounce bags of coffee starting at $25.
3. Equal Exchange Organic Mind, Body, & Soul
Mind, Body, & Soul is a blend of medium roast and Vienna roast coffees. Vienna roasts are very dark, making this a great option for percolator coffee brewing.
If strong coffee = great coffee in your eyes, this is probably the best option for your tastebuds.
Equal Exchange coffee is both Organic and Kosher certified. Perhaps most amazingly of all, though, is the price. You can find 12 ounces of this whole-bean coffee for as low as $9 on Amazon.
4. Peet's Coffee French Roast
Peet's Coffee has been around since the 1960s, and dare we say it? That's groovy, baby!
They offer all different roasts, but they're well-known for their dark roasts, like Major Dickason's Blend. However, for the percolator, we're going to steer you in the direction of their hearty French roast.
Peet's French Roast has tasting notes of dark chocolate, smoke, and burnt sugar. It's perfect for coffee drinkers who enjoy a pleasant bite in their morning brew.
You can grab a single one-pound bag for around $19, or if you already know you love Peet's Coffee, you can subscribe and save!
Learn more about signing up for a Peet's Coffee Subscription in our curated review here.
5. Starbucks Espresso Roast
We had to pick one for our Starbucks coffee drinkers! This full-bodied espresso roast is dark with flavor notes of rich molasses and sweet caramel.
It's ethically sourced and Kosher; you can take it black or with cream. Plus, it can pull double duty if you also have a home espresso maker!
Starbucks packages this one in bags just over a pound (18 ounces), and Amazon retails them for as low as $0.75 an ounce — meaning you'll spend less than $14 on this one.
6. Kicking Horse Three Sisters
To borrow Kicking Horse's words, this medium roast is smooth, savory, and seductive. Three Sisters earns a 100% rating regarding things like Organic, Kosher, Fair Trade, and using all Arabica beans go.
Shade-grown in the Americas, then roasted in the Rocky Mountains, this whole bean blend tells a unique story with its tasting notes of sweet tobacco, stone fruit, and, of course, cocoa.
On Amazon, a mighty 2.2-pound bag of this coffee goes for under $30.
You may also like our review of the Best Espresso Beans.

3 Best Ground Coffee for Percolators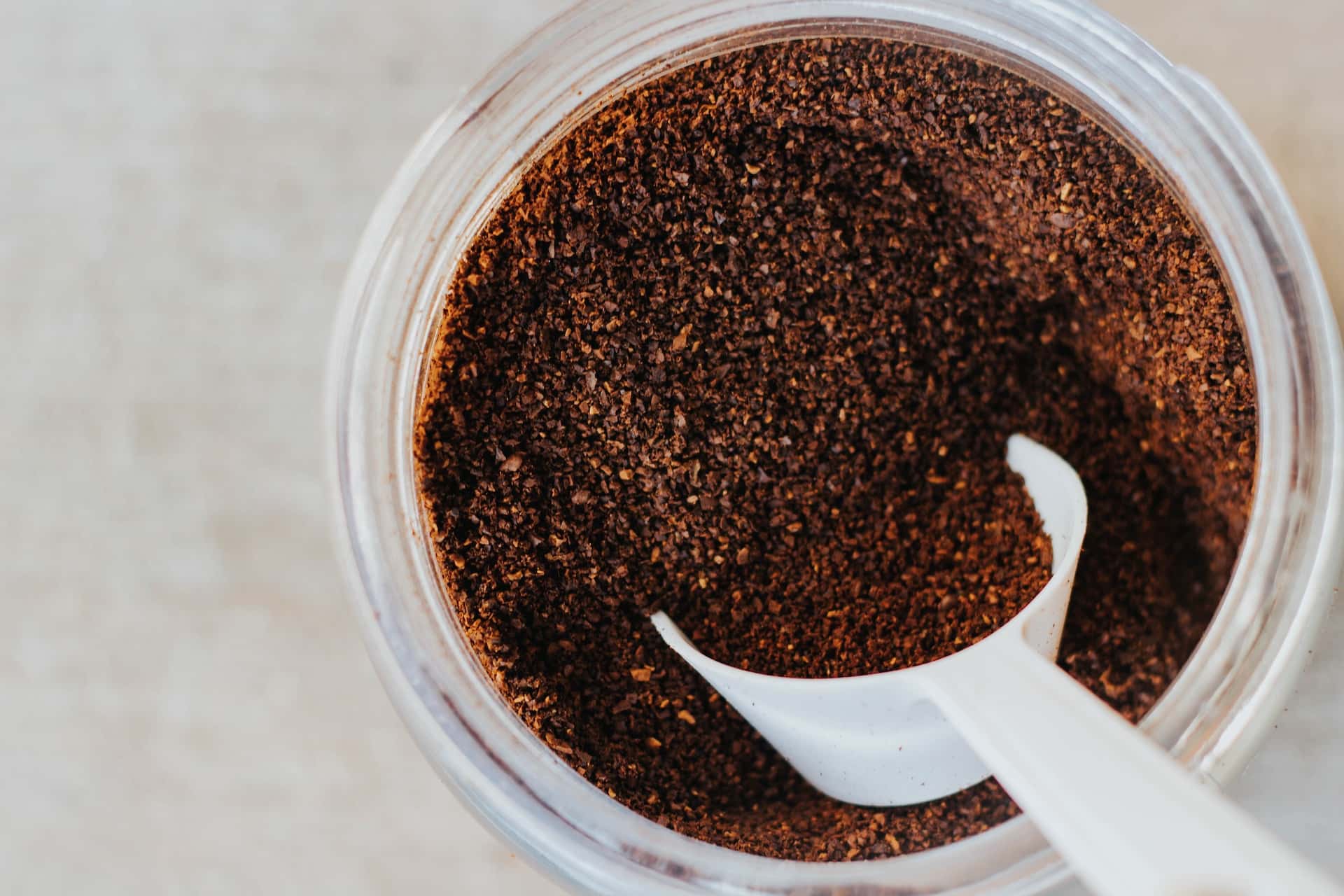 If you don't have that home grinder, aren't looking to get one quite yet, or simply just want the convenience of pre-ground coffee — these picks are for you!
We just caution you that since the grind is a bit smaller, you may have some coffee grounds present in your cup of joe. This is where using paper filters may come in handy with a percolator!
1. Newman's Own Organic Breakfast Blend
Oftentimes, the words "breakfast blend" indicate a light roast. Not so with Newman's Own organic breakfast blend. This is a sweet, vibrant mix of light and medium roast beans.
Besides being organic, this 100% Arabica coffee is Kosher and Fair Trade certified.
Snag a 10-ounce bag of ground coffee for under $10 on Amazon.
2. Starbucks Pike Place Blend
Another one for our Starbucks coffee lovers, Pike Place is one of their most popular blends, so why not make it at home with a percolator?
The Arabica coffee beans for Pike Place are ethically sourced from Latin America. The flavor profile holds rich notes of cocoa mixed with sweet praline.
A 28-ounce bag of ground coffee on Amazon will set you back around $18.50.
3. Peet's Big Bang Medium Roast
Peet's Coffee: a brand so nice we're featuring them twice.
Start your day like some say the universe started — with a Big Bang!
Big Bang is Peet's most-loved medium roast. It makes for a rich, smooth, and balanced cup of coffee. Made from 100% Arabica beans, Big Bang is Kosher certified and packs a vibrant punch of tropical fruit-tasting notes.
An 18-ounce bag of ground coffee starts around $25 on Amazon, or just order a pound off Peet's site for under $19.

Tips for Cutting Down Acidity When Percolator Brewing
Most of us don't enjoy taking a big swig of our cup of coffee only to be greeted by a bitter taste! Coarse ground coffee reduces the surface area of the bean — which equals less acidity, much like French press coffee.
Some other things you can do to cut down on acidity and find your "perfect cup" include:
Add a splash of milk or cream
Shop around for low-acid beans
Try adding salt, baking soda, or eggshells
Cowboy Coffee also recommends adding a pinch of salt and eggshells to your brew; read more about that brewing process here.
Conclusion
Having just one home brewing method is rarely enough for hardcore coffee lovers.
It's nice to have something quick and hands-off on rushed mornings, like an automatic drip coffee maker. On slower mornings, you may prefer to take your time with your brewing process and turn to something like a French press or the good ol' fashioned coffee percolator.