The Moka pot turns 90 next year, and we must admit, this stovetop coffee maker is aging like a fine wine!
We turn to the Moka pot whenever we're craving an espresso-like beverage without having to fire up the 15-bar espresso machine or risking a barista getting our name comically wrong.
Coffee lovers enjoy the distinctly European aesthetic a Moka pot provides, though not nearly as much as they love the bold taste.
This guide will explain how to use your Moka pot to brew the best cup of coffee possible. You'll learn all the parts of your new caffeine toy, how fine to grind your coffee beans, and the ideal coffee-to-water ratio!

---
Getting to Know Your Moka Pot
The Moka pot is pretty straightforward and certainly looks simple enough from the outside. But knowing its individual parts will help you understand how best to brew with it.
The pot twists apart into two separate chambers. The bottom chamber is the water tank, while the upper chamber is where your coffee will be after brewing.
Separating the two chambers is the filter basket, where, you guessed it: your ground coffee goes. This part has a gasket on top and then a filter lid.
On the outside of your Moka pot is a safety valve. This valve releases excess pressure during brewing.
Now, let's get some Moka pot coffee brewing!
---
How to Brew Coffee in a Moka Pot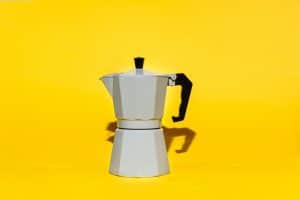 Unscrew the chambers of your Moka pot and have all the pieces clean and ready to go. The go-to coffee-to-water ratio for Moka pot brewing is 1:12.
Here's how to make delicious coffee with your Moka pot in 10 simple steps:
First, you'll need hot water, so put the kettle on. You don't want to use boiling water, though. The water temperature should be around 158 degrees Fahrenheit. (An electric kettle can help you better control this.)
Once you have your warm water, add it to the lower chamber. If there's no fill-line in the chamber, you're aiming for 170 grams of water.
Place the filter basket in the bottom chamber.
Fill the filter basket with coffee grounds. For the standard 4-cup Moka pot, you'll need about 2.5 tablespoons of ground coffee (15-17 grams if you use a scale).
Level off with your finger. Do not tamp the grounds down.
Screw and secure the top chamber onto the rest of the Moka pot.
Place the Moka pot on your stovetop over medium heat. If you have a gas stove, ensure the flames don't reach the handle; angle the handle away.
Some people leave the lid open while brewing, others close it, so it's up to you. If it's up, you can watch the coffee reach the upper chamber, which is satisfying!
Listen for gurgling; these noises signal that the brewing is complete. Unlike a French press, your brewing time depends less on the clock and more on your heat source.
Remove from the heat as soon as you notice that the steam has lightened or that the coffee bubbling up the spout doesn't look as dark.
Dilute with some water, add milk and sugar, or enjoy straight!
---
How to Grind Your Beans for Moka Pot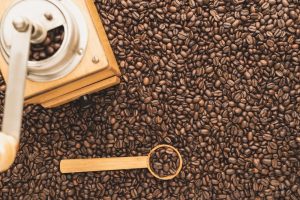 If you truly want the best-tasting coffee, you'll want to source the freshest whole bean coffee. Then grind it yourself at home right before brewing. Stale beans can leave you with a coffee much higher in acidity.
The ideal grind size for Moka pot brewing is medium-fine. It should be finer than the standard grind on a bag of pre-ground coffee but not the same fine grind as espresso.
If you don't have a grinder at home yet, we have a couple of recommendations for you to consider:
OXO Brew Conical Burr Coffee Grinder
With the OXO Brew coffee grinder, you get 15 settings (plus micro settings), so you can use it for all brewing methods. Set it to coarse if you've got a hankering for cold brew or to a medium grind if you're firing up the ol' reliable drip coffee maker.
The hopper holds up to 12 ounces of coffee beans and has a UV tint to protect your precious java from sunlight. We like OXO because they donate 1% of their annual sales to support environmental nonprofits.
Get yours now for under $100 on Amazon!
Baratza Encore Conical Burr Coffee Grinder
Another great choice is the Baratza Encore. Baristas swear by the Baratza brand, and their grinders have won awards from the Specialty Coffee Association (SCA).
Easy to use with a basic on/off switch and 40 grind settings, the Baratza delivers the consistent grind you're looking for.
Backed by a one-year warranty, this grinder goes for around $170 on Amazon.
---
What Roast Should I Use for a Moka Pot?
You can use any roast, although dark roasts complement the low-pressure brewing method of the Moka pot in terms of flavor.
Since you are making "stovetop espresso," you can even use espresso blends as long as they're the correct grind size.
We recommend trying illy Coffee Classico or Lavazza Espresso Italiano (both available already ground for Moka pots!).
---
The Best Moka Pot Brands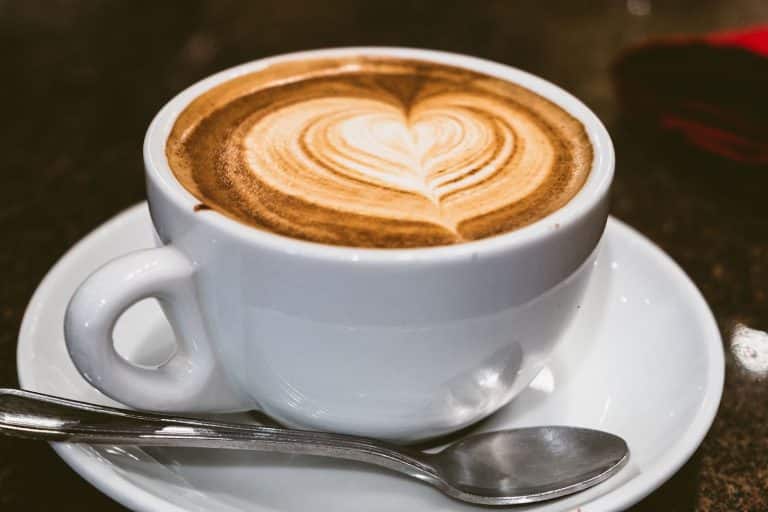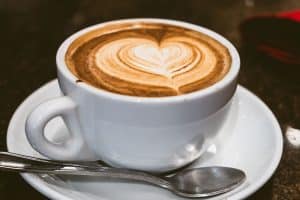 Curious about the different Moka pots out there?
Here's a list of our favorite Moka pots and what makes each special:
Bialetti Moka Express
This Moka pot uses the original design created by the Italian Alfonso Bialetti. It'll lend a charming European aesthetic to your stovetop!
Key Features:
Made in Italy
High-quality aluminum
Ergonomic handle
6-cup capacity
Easy to clean
One important caveat:
It is not compatible with induction stovetops.
Snag this classic for under $40 on Amazon. Or grab the one designed to look like the Italian flag!
Besides the Moka Express, Bialetti also has the:
Grosche Milano Stovetop Espresso Maker
The Grosche Milano uses the same shape as the Bialetti Moka pot, but it's available in many great color choices. Plus, a lot of different size options (from 1-cup to 12-cup capacity).
Key Features:
Food-grade anodized aluminum
Works on gas, electric, and propane stovetops*
Soft-touch handle with burn guard
Safety valve made in Italy
Easy to disassemble and clean
It's competitively priced at just under $50 on Amazon.
*It will work on induction stoves but will heat very slowly as it is not magnetic. If you'd like an induction-compatible Grosche, check out the Milano Stella Aroma or the Milano Steel 6.
Cuisinox Roma Stainless Steel Moka Pot
The Cuisinox Roma deviates from the traditional octagonal shape and offers a smooth, sleek style.
Key Features:
Induction-compatible base
Comes with an extra gasket
Satin finish
Made of 18/10 stainless steel
6-cup capacity
This Cuisinox is an excellent choice for those with induction stovetops since it works with all ranges. You can order one off Amazon for around $85.
More Moka pot designs from Cuisinox:
Rumia Moka Pot
The Rumia is unique in its design because of its see-through crystal glass upper chamber. So, leave the lid down and watch your coffee as it brews!
Key Features:
Induction-compatible
Portable
Heat-resistant handle
Stainless steel bottom is dishwasher safe
It is on the smaller side, with only about an 8.5-ounce capacity (good for six 2-ounce shots of espresso).
Available on Amazon for just over $35.
Budget Pick: Rainbean Stovetop Espresso Maker
This option is actually a whole set, which is great if you're looking for a gift for a coffee lover! It may be low in price, but it still offers a 6-cup capacity and serves up serious Moka pot style.
2 espresso cups included
Comes with coffee clip spoon & instruction booklet
Customer satisfaction guarantee
Easy to clean
Two things to note:
It is not induction-compatible or dishwasher safe!
This awesome gift set won't even set you back $25!
Related: Coffee Brewing Comparison: Moka Pot vs. French Press
---
The Best Moka Pot Drinks
Unfortunately, for the cold brew lovers reading this, the Moka pot does not function for that brewing process. (It relies on boiling water and steam to move the coffee, so working with cold water just won't cut it!)
Yet, you can make many other tasty beverages with your Moka pot "espresso."
Here are a few favorites:
Americano
The Americano is the easiest drink you can make with your stovetop espresso. All you have to do is dilute your Moka pot brew with some hot water.
You can use two to four ounces of the coffee with 8-15 ounces of hot water, depending on how strong you like it.
Drink it black or add cream and sugar.
Latte
What's better than a creamy, dreamy latte on a rainy day?
To make this drink, prepare your stovetop espresso. Then, mix two to four ounces of the brew with 8-15 ounces of steamed milk. Top it with a bit of foamed milk if available and sweeten it if desired.
Don't have an espresso machine with a milk frother?
There are other methods of frothing milk you can try out.
How to Froth Milk in a French Press
If you have a French press, you can pour heated milk inside it, then move the plunger up and down until it doubles in size.
It won't produce that thick foam like a steam wand, but it's close enough for a latte!
Cappuccino
A cappuccino is much like a latte but with more foam. It should be equal parts foam, steamed milk, and espresso.
Prepare your coffee with your Moka pot, put one to two "shots" in a mug, mix in ~4 ounces of steamed milk, and top with ~4 ounces of foam.
Did you know you can buy separate automatic milk frothers that aren't part of an espresso machine?
Check out this 4-in-1 milk frother from the makers of the Instant™ pot. It does cold foam, warm foam, thick warm foam, or can warm milk without foaming. It works for dairy and non-dairy milks and is quick and quiet!
Cafe au Lait
A Cafe au Lait is a traditionally brewed coffee with steamed milk. You can create a similar drink with your Moka pot brew.
The ratio is 1:1. So take four ounces of coffee and mix it with four ounces of your favorite milk after steaming it in a saucepan on the stove.
Mocha
To get your chocolate fix, follow the instructions for making a latte. Except, this time, mix in two tablespoons of chocolate syrup (cocoa powder plus sugar works, too!).
Top it with whipped cream if you're feeling decadent!
Need more coffee/chocolate fixes? Discover: 10 Best Coffee-Chocolate Combos to Try
---
Conclusion
Heat source + ground coffee + hot water + a swanky Moka pot = one delicious cup of coffee.
We hope this brew guide helps you on your home barista ventures and shows you the versatility of coffee drinks you can craft at home with your new Moka pot!
Is being a subscriber to a coffee club worth it? Check out our articles on coffee subscriptions.