In a world where people want things, and they want them fast (Hi, Prime shipping, we love you), it's now becoming a comfort to seek out rituals that inspire us to slow back down.
Enter: slow drip coffee makers.
Slow drip coffee is a style of cold brew coffee popularized in Japan (after the Dutch introduced them to the concept of cold coffee!). Unlike immersion brewing like the French press or Aeropress, water hits the coffee grounds drop by drop when making slow drip coffee.
You can make this exquisite iced coffee at home with a Kyoto-style brewer. You just need to find the one that calls to you — or fits your aesthetic and budget!
We've reviewed seven of the best slow drip coffee makers out there, so you'll know exactly what you're diving into.


---
How Kyoto-style Slow Drip Differs from Regular Cold Brew
If you've made cold brew at home, you know the brewing equipment for it can vary. You can brew in a simple mason jar, French press, cold brew pitcher, or something more advanced like the Toddy Cold Brewer. What matters is that the grounds are fully immersed for an extended period of time.
You won't get Kyoto-style cold brew that way, though! To make this style, you'll need the specific dripper set-up (we'll explain how it works in the next section). If you're a pour-over coffee enthusiast, sorry to say this is a different dripper than what you already have at home!
As far as flavor goes, you'll find that Kyoto-style slow drip is higher in acidity than immersion cold brew and tastes much closer to hot coffee. Instead of using hot water to draw out the high notes in the coffee beans, it uses time.
And don't let the name fool you; the slow drip brewing method typically takes only a fraction of the time that cold brew does!

---
How a Slow Drip Coffee Maker Works
It's pretty straightforward!
Kyoto-style drippers consist of three major "parts." The top section is where you pour cold water over ice, which drips slowly into the middle section where the grounds are. Then the bottom carafe holds the final brew.
You'll want to set your brewer's valve to drip at a rate of no more than one drip per second (it can go even slower!). You may need to adjust your coffee grind if it isn't flowing well.
What Grind Size to Use for a Slow Drip Cold Brew Coffee Maker
Unlike regular cold brew, which calls for coarsely-ground beans, a standard medium grind size works best here. A medium grind ensures the grounds will be fully extracted during brewing. If you don't have a coffee grinder at home, the coffee shop where you buy your beans should be able to hook you up with a medium grind.
What Kind of Coffee Should I Use in My Slow Drip Brewer?
You can use your favorite cold brew or drip coffee blends, no problem.
But a special-looking brewer deserves specialty coffee, no?
This is the brewing process to use for that fancy single-origin light roast you've been eyeing; it'll highlight the complexity of the tasting notes. If you don't go for light roasts, a single-origin medium roast should be your go-to.
We don't typically recommend espressos or dark roasts for this style, but far be it from us to stop you from experimenting!
---
The Best Slow Drip Coffee Makers
Slow drip coffee makers range in price from around twenty to a couple hundred dollars. We've arranged our list from the highest in price to the lowest.
You can drop a chunk of change on one, or if that isn't in the cards right now, you can skip down to our budget pick!
1. Yama Glass Cold Brew Tower
An ice coffee machine with slow drip technology, the Yama is considered a large-capacity brewer — making 32 ounces at once.
If you have the countertop space for it, the Yama is the real-deal aesthetic-wise, with its 100% wood tower and hand-blown borosilicate glass reservoirs. This slow dripper delivers premium iced coffee in only three to four hours (as compared to 16-24 of other cold brewing methods).
What Else We Love About It:
Non-porous glass = no odor or chemical absorbing
Easy to clean
Decanter comes with a lid (store in the fridge after brewing!)
Spiral chamber for even drip flow
Paper filters remove harsh oils for a richer, smoother taste
Just be prepared to do some assembly with this one! You can snag a high-quality Yama for around $280 on Amazon. You can also grab the coffee filters for it on Amazon here.
2. GYQZC Ice Coffee Tower
With a comparable brew time to the Yama, but at half the price tag is the GYQZC ice coffee tower. While we love the look of the Yama a little more (that spiral!), the GYQZC also boasts mad scientist vibes.
Comprised of wood and glass carafes, the GYQZC comes in two color options: white or light wood. It holds up to 500 milliliters of cold brew at a time. (If you're like us and at least two cups of coffee per day is non-negotiable — it counts as a single-serve brewer!)
What Else We Love About It:
Easy to assemble
Easy to disassemble for washing
Controllable drip rate valve
Environmentally friendly materials
Can be used for tea if you so desire
Like we said, you can bring home the GYQZC tower for half what the Yama costs on Amazon, so about $140.
3. Nispira Cold Brewer Drip Tower
Nispira made our list twice for their cold drip coffee makers. First up is this wooden tower, keeping up the aesthetic of our first two recommendations.
However, this cold brewer has more of a vintage feel than the Yama or GYQZC. It holds six to eight cups of iced coffee and is only eight inches in height. The Yama, on the other hand, stands at a mighty 25.4 inches!
What Else We Love About It:
Stainless steel filter screen
Valve control for drip rate
Easy to assemble & clean
Weighs < 5 lbs
Instructions included
It also doesn't hurt that the Nispira is a little more affordable, coming in at around $104 on Amazon.
4. Nispira Luxury Ice Cold Brew Dripper
Our second Nispira offering is this luxury dripper with a much more industrial look than the wooden towers. Stainless steel and borosilicate glass combine in this cold brew design with 1000 milliliter capacity (that's twice what the GYQZC holds!).
What Else We Love About It:
Paper filters are included to get you started
Small business brand
Heat-proof high-quality glass*
Lightweight
Smaller price tag
Currently, you can get the Nispira Luxury Cold Brewer for under $90 on Amazon.
*The glass is quite thin and must be handled with care to avoid breakage. Probably not dishwasher safe!
5. Bruer Cold Drip System
The Bruer cold drip system is compact and makes a great gift for the coffee lover in your life. It's made up of stainless steel, glass, and silicone parts.
While it won't get the attention that the big wooden towers will, it still makes delicious cold brew worthy of praise!
What Else We Love About It:
Comes with 100 paper filters
Makes 20 ounces of coffee in ~ 4 hours
Dishwasher safe
No risk of over-extraction
Cold brew keeps in the fridge for up to 2 weeks
If you spend $3-$4 on cold brew several times a week, this $80 Bruer will pay for itself fairly quickly.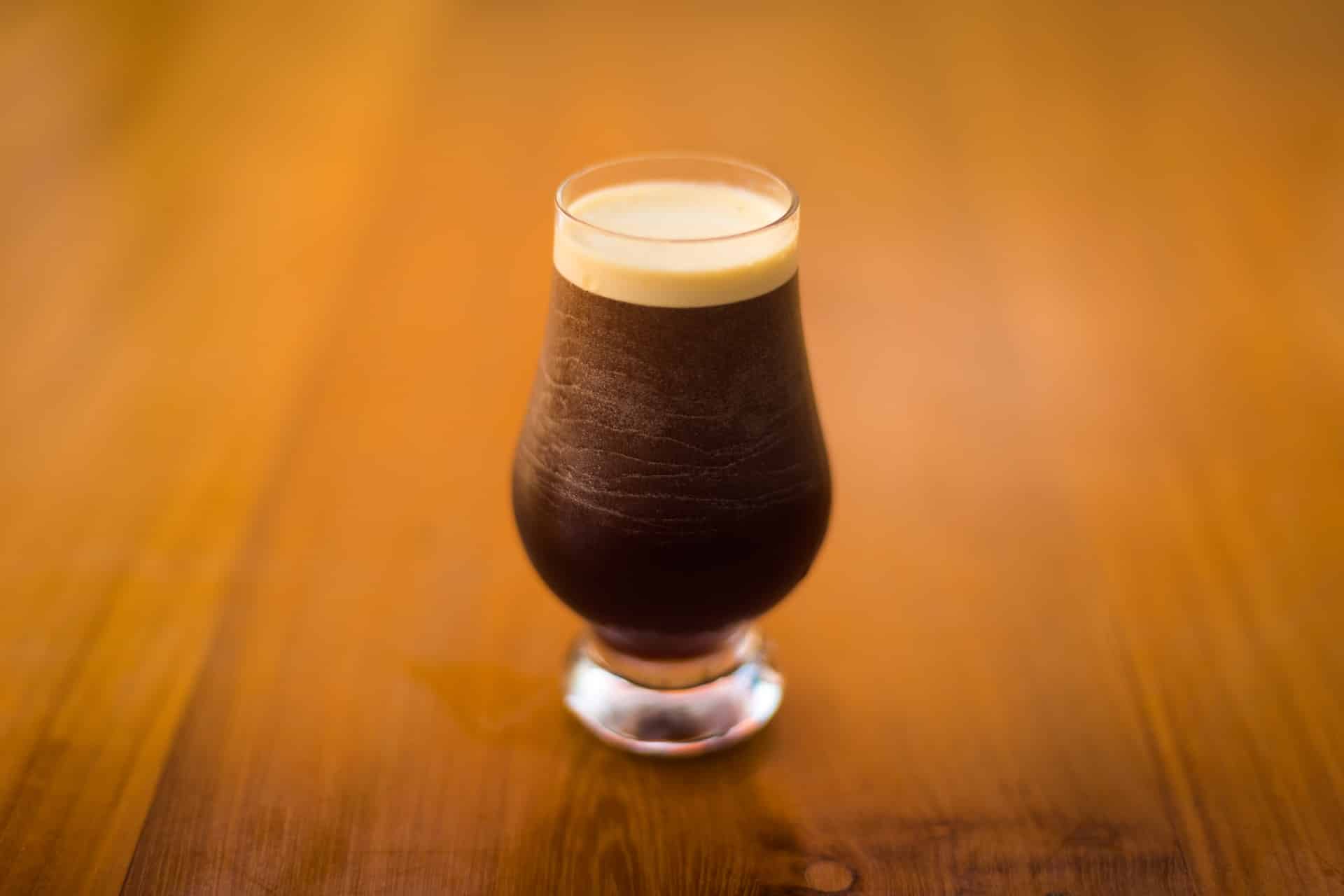 6. Soulhand Iced Coffee Maker
Advertised as a "quicker" slow drip option: the Soulhand iced coffee maker produces cold brew in as little as three hours.
We find it more attractive than the Bruer, with bamboo accents around the borosilicate glass.
What Else We Love About It:
Adjustable rate dripper
All parts are dishwasher safe
6-8 cup capacity
Easy to assemble & use
Can be used to make tea
It's also tough to beat the price of a Soulhand, coming in at under $50 on Amazon.
7. Budget Pick: Hario SBS-5B Slow Drip Brewer
Here's a name pour-over coffee lovers will recognize — Hario!
Their take on a slow dripper is simple, compact, and effective.
What Else We Love About It:
Heat-resistant glass
Easy to use & clean
Holds 600 milliliters
Under 2 lbs
That price tag!
Now for the big reveal, the price! At under $25, this slow dripper is accessible to any caffeine budget.
Love a latte? Discover if the Sowtech Espresso Machine is right for you!
Conclusion
Have you ever walked into a coffee shop with a slow drip coffee brewer and thought to yourself, "whoa, that's neat"?
Get your very own and wow visitors to your kitchen with your funky barista vibes. Offer fellow coffee lovers a sip (or even a full cup of coffee) of your luxurious slow drip brew to win serious cool points.