There are so many artisan coffee roasters that it's hard to know which new brand to take a chance on.
Yet, it's a beautiful time to be a coffee lover because now you can get curated coffee subscription boxes that ship fresh beans directly to your door biweekly (or on whatever schedule option you choose!).
One subscription option you might be considering is Bean Box. Bean Box hails from the Pacific Northwest, where a couple of software engineers started it.
Our Bean Box review will explore why they're such a popular choice for java fans all over the country.
---
How Bean Box Works
Bean Box sends you coffee at pre-set intervals and at a fixed price. All you need to do is tell them what you want.
When you first bring up Bean Box's website, you'll see a "choose my plan" prompt. It's almost like taking a quiz on coffee, but without the stress. There are no wrong answers since the quiz aims to learn your unique coffee preferences!
Choose Your Grind Size
The first decision you'll need to make is whether you want to receive whole bean or ground coffee. You'll want to order whole bean coffee if you have a grinder at home.
If you go with ground coffee, you should know that it'll likely be a medium grind size. This grind size is perfect for drip coffee. But, medium grind won't work so well for other coffee makers such as espresso, French press, or Moka pot.
Learn all about the French press method here.
Personalize Your Box
Next, you'll need to choose what kind of coffee you want.
Are you only interested in espresso? Are you a caffeine-free household in need of satisfying decaf blends? Want a mixture to accommodate different tastes?
There are many options for light roast lovers, medium roast fans, and dark roast enthusiasts. Whatever your roast preference, they've got you covered.
If you're feeling stuck, we recommend indulging in their Curator's Choice box. This is a package of seasonal favorites curated by Bean Box. It's a great way to sample different coffees.
One Coffee Bag or Two?
Bean Box sells its coffee in 12 oz bags. You can sign up for one bag per shipment or two.
It's helpful to know your coffee consumption for this decision. Bean Box's website points out that one 12 oz bag is good for one to two coffee drinkers per week. If you're caffeinating more people, go for a two-bag subscription!
Select Your Shipping Frequency
Once you know how much coffee you want, it's time to decide how often you wish to receive those coffee bags.
Bean Box offers weekly, biweekly (every two weeks), or monthly subscriptions.
After you've picked your shipping frequency, you'll get your subscription summary. This will state the total amount due for your first box.
Where Can I Get Bean Box Delivered?
As of writing, Bean Box ships to:
All 50 U.S. states
U.S. territories
Canada
Military addresses (AE, AA, AP)
Sadly, coffee lovers in other countries can't get this product. Then again, the coffee is less fresh the longer it's in a shipping box.
How To Get Free Coffee
When you sign up for a new subscription, you'll also have a chance to request a free ($24 value) Bean Box sampler.
For this promotion, click "Get a Free Tasting Flight." You can find this on the upper right of Bean Box's website under "My Account" and "Cart."
You'll also earn free coffee the longer you have a subscription – every order earns you a 5% credit.
---
Pros of a Bean Box Coffee Subscription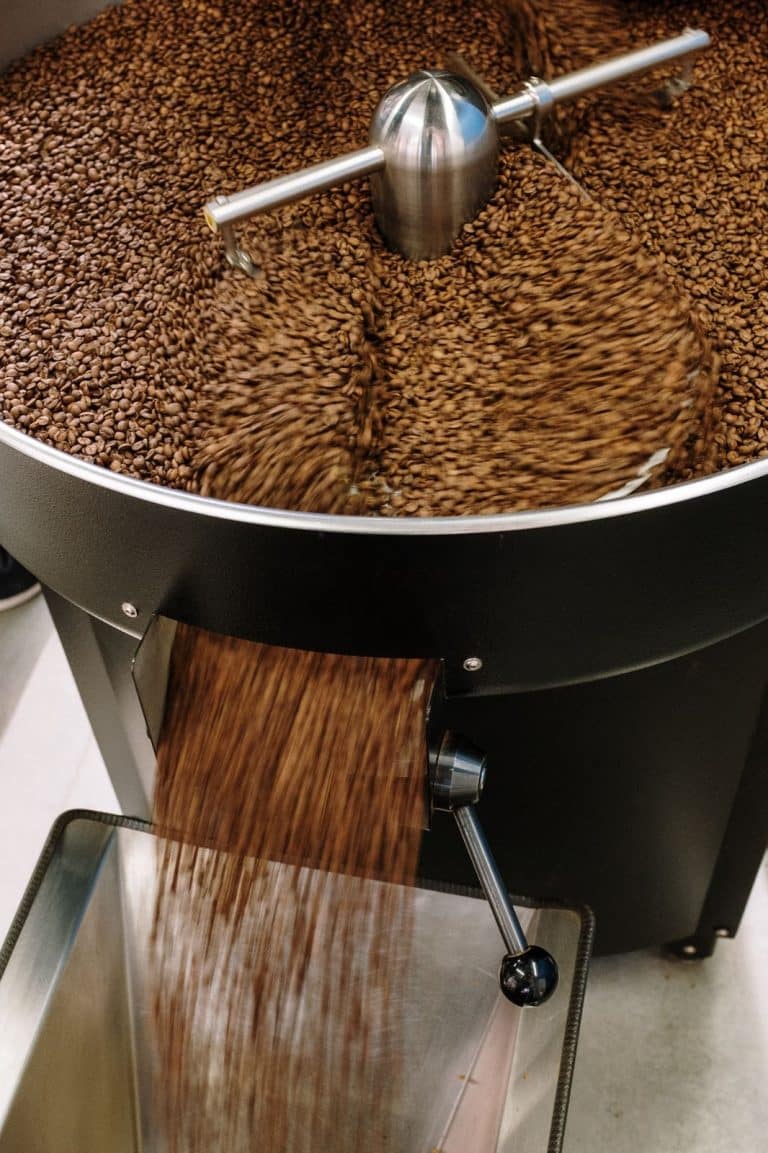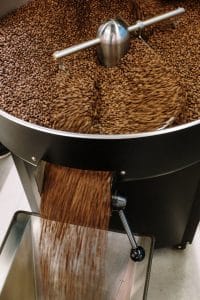 A high-quality coffee subscription service is well worth its cost. Plus, it can be rather convenient.
Here are the advantages of subscribing to Bean Box:
You'll get free standard shipping with each order. The only exception is your first box if you select the promotional month. Need your coffee faster? You can get expedited shipping for an upcharge.
Your coffee arrives fresh because it leaves Seattle within 48 hours after roasting. And if it takes time to enjoy your purchase, the roast date is on your coffee bag. You'll always know exactly how fresh your beans are.
You can pause, skip, or cancel your membership at any time. No long-term commitment is required.
Your subscription supports independent roasters. Most of these are small businesses that help power the local economy. Plus, there's nothing like artisan beans.
You can customize your box to try different roasts at any time – Have enough light roasts? Switch to a medium-dark roast for your next shipment! They have many great coffee options, so you'll never get bored.
---
Cons of a Bean Box Coffee Subscription
Coffee subscriptions are convenient, but they do come with a few downsides.
Disadvantages for Bean Box include:
Coffee is a bit more expensive than other subscription boxes. However, fair trade and organic options make up for the price.
You can't customize the grind setting if you select the ground coffee option. Therefore, we recommend getting a coffee grinder and ordering the whole bean bags if you don't use a drip coffee maker.
Despite shipping within 48 hours of roasting, it can still take days to reach you. So, you might be able to get fresher coffee locally. Or, pay extra for expedited shipping to get the freshest java.
If you forget to pause your subscription while you're away, your coffee will sit on your porch. Not only will the coffee be less fresh, but if you're away for weeks, you'll have a java pileup.
---
How Much Does a Bean Box Coffee Subscription Cost?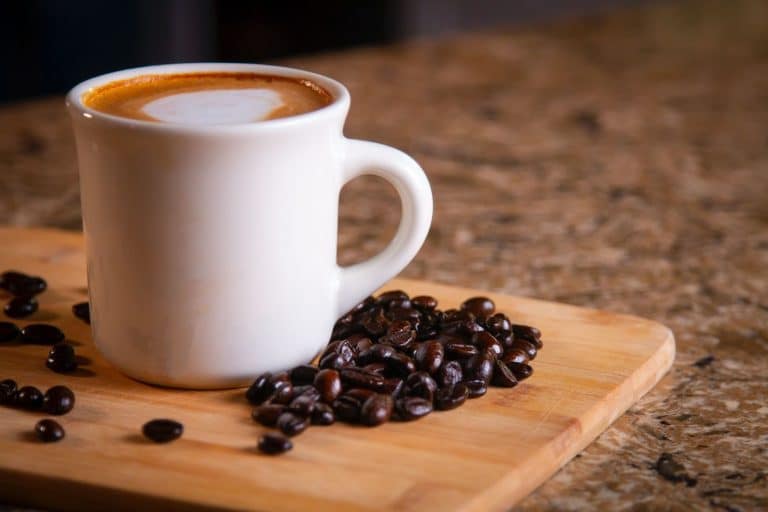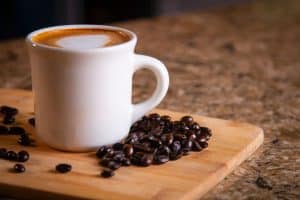 There are small price breaks for ordering more coffee bags more frequently.
For example, if you sign up for two 12 oz bags weekly, the cost per cup is around $0.53. But, if you only want one 12 oz bag every month, the cost per cup goes up to $0.66.
Currently, you can expect to pay around $20-$24 for one bag subscriptions and $38-$44 for two bags.
For most people, $20 for less than a pound of coffee is a little expensive. Then again, high-quality coffee isn't cheap.
---
Reviews of Popular Bean Box Coffees
No coffee subscription review is complete without talking about the coffee itself!
Bean Box offers a ton of variety, so we'll highlight a few top picks from each major category.
Light Roast: Ethiopia Dur Feres #1019 from Boon Boona Coffee
This organic, single-origin light roast is a customer favorite. It's easy to see why from tasting a few sips.
The flavor profile includes juicy blueberries, warm spice, and cacao nibs. It's round-bodied, works well for espresso, and offers a creamy, brandy-like sweetness.
By the way, "Dur Feres" means "wild horse" in Amharic. Quite appropriate for a coffee that kick-starts your day in style.
Medium Roast: Brazil Canaan Estate #255 from Middle Fork Roasters
Bean Box has nicknamed this one "cookie dough coffee," which was enough of a selling point for us.
This cozy single-origin offers a comforting toasty aroma. It features tasting notes of chocolate, nuts, and brown sugar — yum!
You can brew tasty coffee from these beans using many different coffee brewing methods. Try using a French press, Aeropress, pour-over, or espresso machine. It even makes for a delicious cup of cold or nitro cold brew.
Dark Roast: Dark Side of the Moon from Blossom Coffee Roasters
We thought this one tasted a bit familiar. Sure enough, Bean Box's website lists this dark roast as "The Creme Brulee of Coffee."
The flavor profile of this blend includes caramel, chocolate, and toast. You're pretty much getting away with having dessert for breakfast! Especially if you add some cream and sugar.
Use this blend of African and South American beans for espresso, Moka pot, or French press. No matter your choice, you won't be disappointed.
Best for Espresso: Bearded Lady #58 from Longshoreman's Daughter Coffee
It's hard to pick only one as "best for espresso," so take that title with a grain of salt. Bean Box has many coffees that make beautiful espresso to drink straight or add to a latte. It only depends on what flavor profiles or roast levels you enjoy best.
For us, we had to go with this organic, dark, and toasty Bearded Lady blend. It features tasting notes of cocoa powder, molasses, and cherries. Think of this espresso as a chocolate-covered cherry hug in a mug.
Decaf: Three Raven's Blend #111 from Velton's Coffee Roasting Company
It can be tricky locating a satisfying decaf coffee. Whether you're caffeine sensitive or need coffee you can drink at night, Three Raven's Blend is a sweet and comforting medium roast.
These Colombian beans offer tasting notes of caramel, citrus, and pineapple. Pair it with a nighttime dessert to finish your meal. Or, splash some cream in it for a morning pick-me-up without the afternoon crash.
For more great decaf options, see our article on the 11 Best Decaf Coffees at Various Price Points.
---
Coffee Subscription Gifts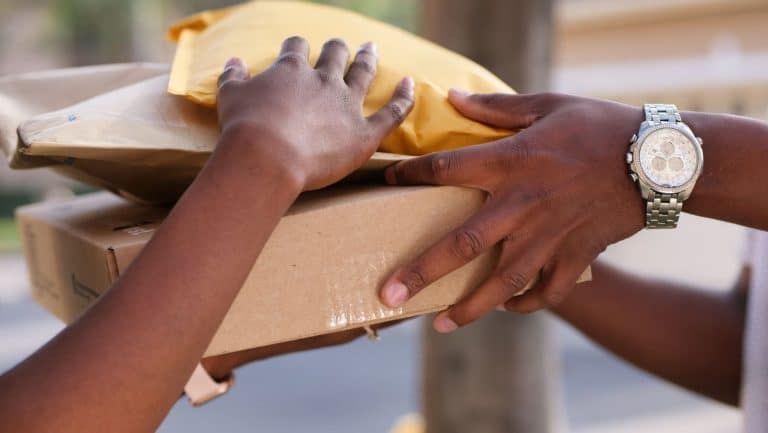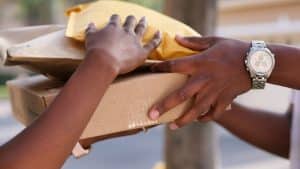 In the market for a thoughtful coffee gift?
Bean Box offers many fun gift options you can send to friends and family. Some of them don't even have to be coffee experiences (they've got tea, too!).
To find these, go to Bean Box's website and check out the "Coffee Gifts" section. Here's a sneak peek of what you'll find:
Coffee of the Month Club
Surprise a fellow coffee lover with a 3, 6, or 12-month Coffee of the Month Club subscription box!
To order, choose their preferred roast level if you know it (or select "all roasts"). Then, choose ground coffee or whole bean, and how many months you want to gift.
Each box includes 12 ounces of gourmet coffee, tasting notes, and brewing tips. You can even add a personalized message!
It's around $70 for a three-month subscription, but you can save 5% on a six-month or 10% on a whole year.
Bean Box Coffee Sampler
With this sampler option, the recipient gets four 1.8-ounce bags of curated coffee. You pick the roast level and whether it's ground or not.
You can send only one box or sign them up for three, six, or 12 months of fresh coffee delivered to their door! As with the monthly club, it's less expensive per box for the six and 12-month options.
Coffee + Chocolate Gift Boxes
What's better than good coffee?
Good coffee and chocolate!
There are two options for this box, standard or deluxe.
A standard box costs about $40. It comes with four 1.8-ounce bags of ground or whole bean artisan coffee and four culinary-inspired chocolate bars.
The deluxe box is under $70 and includes eight 1.8-ounce artisan coffee bags and eight chocolate bars.
Both boxes include tasting notes for pairings and the option to have a personal note.
Tea Gift Boxes
For the non-coffee drinkers, Bean Box has a tea gift box option.
Like their coffee and chocolate gift boxes, you can choose from standard or deluxe. Standard comes with four artisan loose-leaf teas* for under $30. The deluxe box has eight teas for under $50.
Both options include brewing directions and tasting notes. Tea selections can consist of caffeinated or decaf varieties. Their assortment includes black, green, white, oolong, and herbal.
There are even coffee + tea gift boxes available as well, for those who enjoy all the hot beverages. Bean Box offers something for everyone, including those who own a Turkish coffee maker.
---
Conclusion
Bean Box partners with some of Seattle's finest independent coffee roasters. Thus, there's no denying the quality of their product. Many of their curated coffees come from Direct or Fair Trade sourcing and are certified organic.
While it is a little expensive for subscription services, the cost per cup isn't bad compared to K-Cups. And while those capsules are convenient, they don't always use the best coffee.
Let's face it – you will probably never find a $0.60 cup of coffee at a local cafe again. If you do, please tell us where!