We love finding new great coffee brands to share with our friends, don't you?
Well, here's one you may not know about …
… Yet!
Family-owned, North Carolina-based, small-batch coffee roaster Black Powder Coffee gets its name from the very first U.S. gold rush.
(If there's something we believe is worth its weight in gold — it's good coffee.)
They've got everything from single-origins to blends, coffee pods to cold brew coffee beans. Not to mention their line of flavored and infused coffees (say what?!).
Here's our review of Black Powder Coffee and which beans we think you ought to try first!
---
Who is Black Powder Coffee?
Craft coffee roasters based in Mooresville, North Carolina, Black Powder Coffee is a family affair. Started by husband and wife team Dave and Melissa Stahlman, Black Powder is passionate about bringing better coffee to the USA. Black Powder is certified as a woman-owned small business led by Melissa herself.
Armed with two drum roasters, Black Powder is willing to small batch roast to order if requested. Their coffees vary by source, with many blends being a mix of Rainforest, Fair Trade, and Direct Trade certified beans.
You can read more about them and their mission statement at blackpowdercoffee.com.
---
Our Favorite Black Powder Coffees
Whether you're looking for whole-bean coffee, ground coffee, or flavored coffee, we've got a whole slew of highlights for you to scope out!
Single-Origin Pick: Ethiopian Gadeb Yirgacheffe Natural
Single origins are special because they can be traced back to a single location; they aren't a blend of different coffee beans.
These beans from Ethiopia are shade-grown, sun-dried, and then washed. This allows the fruity origin flavors to remain intact through the roasting process. In addition, black Powder Coffee uses a light roast on these coffee beans to further preserve their delicious flavor.
The tasting notes are delightfully fruity in aroma and taste, with notes of strawberry and peach.
Pricing starts at $18 for a one-pound bag of whole beans, or you can choose to have it ground (coarse, drip, or espresso grind).
Want to buy in bulk?
A five-pound bag starts at around $80.
Espresso Pick: European Espresso Blend
Black Powder Coffee's Espresso Blend is a darker craft roasted coffee. It's a coffee blend with just a small percentage of robusta beans, so you get the good crema with every shot of espresso!
It's balanced and powerful with a velvety-smooth finish and a chocolatey taste profile that we love for espresso drinks.
Enjoy competitive pricing; it's just under $16 for one pound and a little over $70 for five pounds.
Light Roast Pick: Tanzania Peaberry
Peaberry coffee is unique because the coffee berries usually grow in pairs, but occasionally you'll pick coffee with only one rounded seed — a peaberry! Some believe that peaberries have a more concentrated flavor, more caffeine, and more sweetness!
Taste and see for yourself with this light roast peaberry coffee from Tanzania. The tasting notes include apple, orange, and green tea.
The best way to brew light roasts is with the pour-over method, but you can use whatever coffee maker you have. The adventurous might try the Turkish coffee maker.
Pricing for the peaberry coffee is a steal; usually, peaberry is more expensive, but this one goes for the same as the Italian blend—around $16 for one pound and $73 for five pounds.
Medium Roast Pick: Good Morning Blend
What started as a local bestseller is now available for online orders! Black Powder's Good Morning medium roast is a coffee blend of three single-origin coffee beans. (Though, it looks like their origins are a secret, as we couldn't find out from the website!)
The flavor profile is irresistible caramel, with a hint of vanilla and nutty tones to finish. A very good morning indeed!
$15.99 will get you a whole pound, and $73 if you want to go for five pounds. Remember, you can choose whole bean, coarse, drip, or espresso ground coffee!
Dark Roast Pick: Italian Blend
Black Powder's Italian Blend is a dark roast coffee blend of beans from Indonesia and Africa. Rich and complex, yet smooth and sweet, it'll play perfectly with your espresso machine or Aeropress.
It boasts a sweet body with a flavor profile of cocoa and cedar wood.
No surprise on pricing here! A one-pound bag of Italian blend goes for around $16, or stock up with five pounds for under $75.
Related: Explore the 4 Coffee Brewing Methods
Decaf Coffee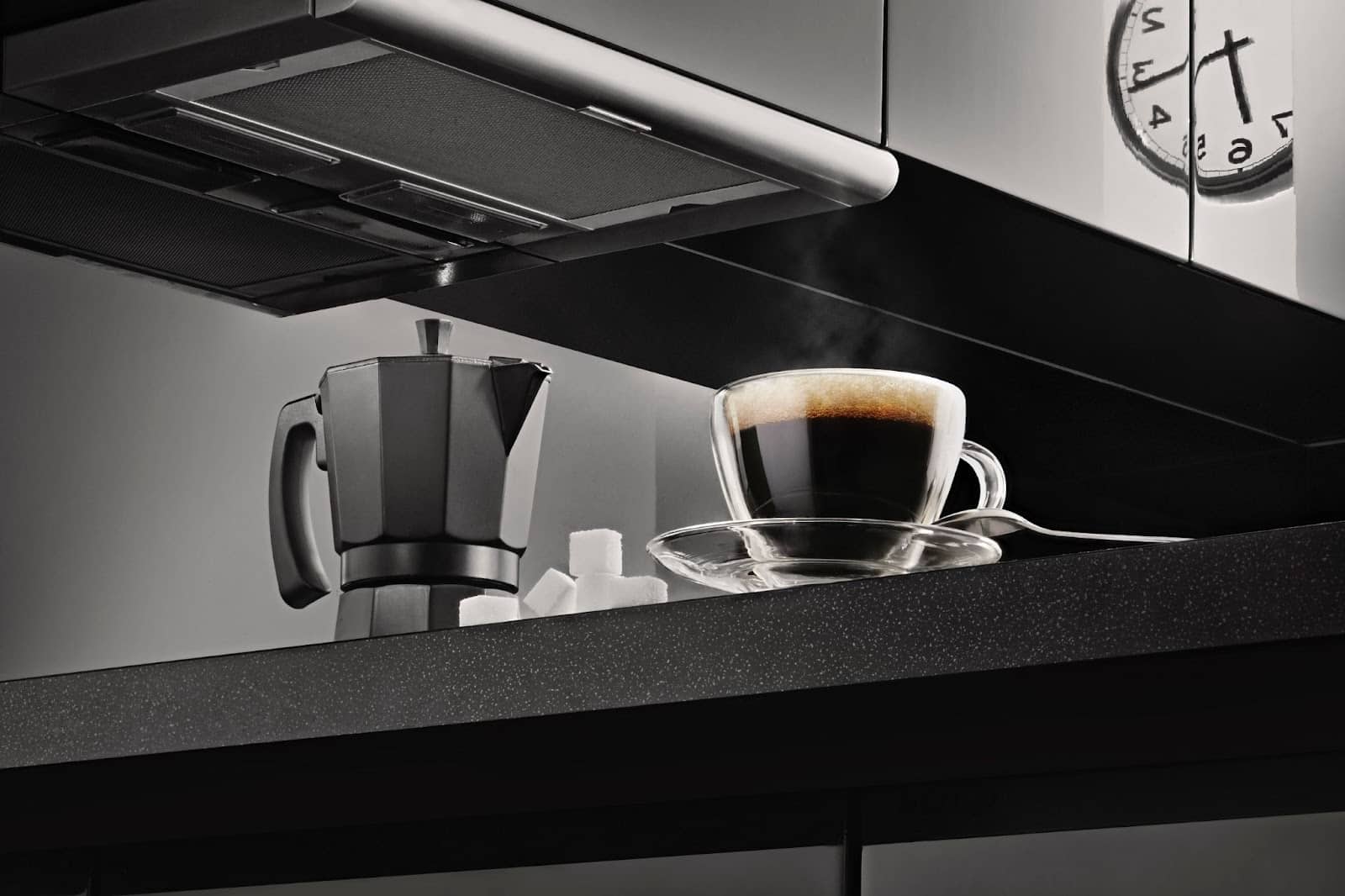 Not tolerating caffeine well doesn't mean you have to give up coffee completely. There are many delicious decaf* options these days, and all of Black Powder Coffee's decaf offerings are Swiss Water processed (a process which uses only water, no chemicals, to remove up to 99.9% of the coffee's caffeine)!
*Or half-caff if that's what works best for you!
Light Roast: Brazil
Black Powder describes this one as "rich and elegant." With clean, sweet coffee beans sourced from Chiapas and Oaxaca in Brazil roasted to a light-medium, your tastebuds won't realize they're drinking decaf; they'll just be happy.
Medium Roast: Peru
This organic-certified decaf pick is a medium roast that hits with the boldness of a darker roast. It's balanced with a sweet and dry finish and strewn with decadent caramel overtones.
Dark Roast: Sumatra
Lastly, Black Powder has this medium-dark roast decaf from Sumatran coffee beans. It's got a good body and great balance (what some of us go to the gym to strive for) and comforting chocolate overtones.
Cold Brew Coffee
Whether you drink it during summer or all year-round, cold brew needs to be strong, sweet, and smooth. Black Powder has a line of cold brew blends with fun thematic names like Firecracker, Blasting Cap, and C4/Dynamite.
Firecracker Cold Brew Blend
This is a balanced medium roast coffee blend with low acidity and is enjoyable with or without cream.
C4/Dynamite Cold Brew Blend
If you prefer a dark roast for your cold brew, this coffee blend is for you!
It's a blend of single-origin beans from Indonesia and Africa. The flavor profile holds hints of cocoa, providing a sweetly balanced finish.
Blasting Cap Cold Brew Blend
Great news for team decaf, you can have your cold brew and not get the jitters with Blasting Cap! It's organic and Swiss water processed.
The tasting notes include baked chocolate, so it'll feel like drinking the caffeinated stuff, but it won't keep you up all night!
Explore: Make Nitro Cold Brew at Home
Flavored Coffees
Sometimes you just need a fun-flavored coffee to spice things up.
Besides the staples like French vanilla, caramel, and hazelnut, Black Powder has so many great flavors, like:
Peanut Butter
Snickerdoodle
Cinnamon Rum Pecan
Irish Cream
Michigan Dark Cherry
They offer seasonal flavors too. For example, in the fall, you can look forward to their "Sweater Weather" blend. Its flavor profile is cozy and autumnal with vanilla, clove, cinnamon, and other spices!
The flavored coffees start at $14.99 for a 12-ounce bag and are available whole bean or pre-ground.
Speaking of French – read our two cents on the Moka Pot vs French Press brewing methods.
Infused Coffees
If you thought coffee was already an "adult" beverage, it gets even more adultier with these moonshine and bourbon-infused blends! (Note: the coffee beans are infused before roasting, and the resulting product is non-alcoholic.)
Choose from Kentucky Straight Bourbon or Southern Star Bourbon, both medium roasts starting at $18 for a 12-ounce bag of coffee. Or get crazy with their reserve flavor, Apple Pie Moonshine, which starts at $20 for 12 ounces of whole bean or drip grind coffee.
Related: Our Rankings of the Top 11 Flavored Coffees on the Market
---
Other Good Stuff from Black Powder Coffee
But wait, there's more!
Black Powder Coffee Subscription
If you try Black Powder Coffee and totally fall in love, you can subscribe and save 10%. Unfortunately, it doesn't include free shipping for orders under $40 ($7 flat rate for shipping). It's an especially great deal for anyone buying the five-pound bags of coffee!
It's important to note that you can't cancel a subscription until after you've met their minimum of two recurring orders.
Single-Serve Coffee Pods
Good news for k-cup users, you can get many Black Powder coffees in pods that will work with your Keurig!
Even better, they load their pods with 38% more coffee than a standard k-cup (12.5 g vs. 8.5 g). Meaning you'll get a stronger-tasting cup. Using a mesh basket inside also ensures all the grounds get saturated during brewing.
Best of all, the pods are BPA-free and fully recyclable.
Black Powder … Tea?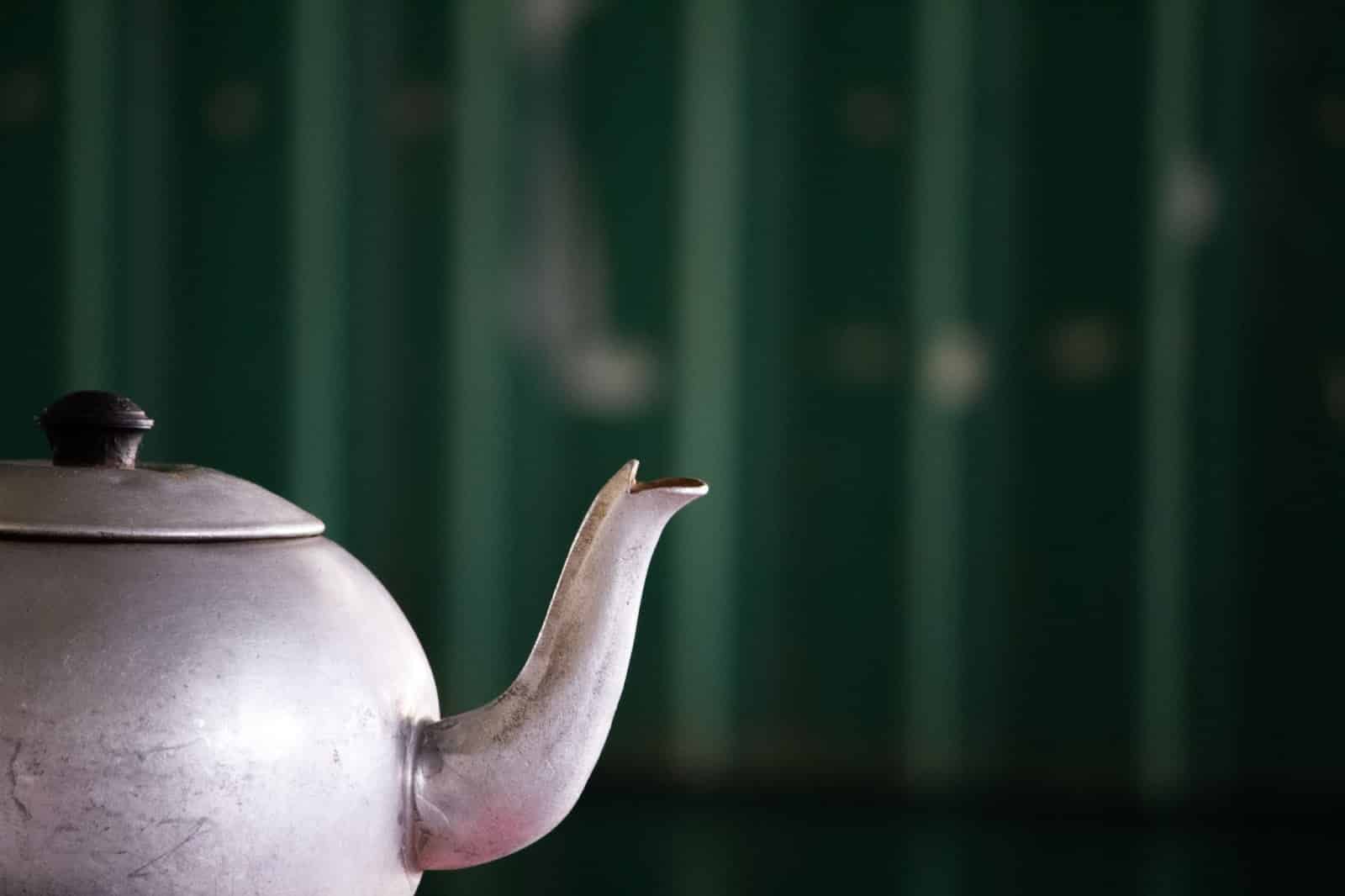 That's right! Black Powder goes beyond coffee to offer gourmet black and green teas. They're organic and come in biodegradable pyramid sachets.
They have traditional blends we all love, like Earl Grey, Moroccan Mint, and Chai, as well as flavors like blueberry lemon mint — mmm!
Black Powder Merch/Apparel
If you love this roasting company so much that you're ready to rep the brand, check out their merchandise section. You'll find coffee mugs, pint glasses, and jute gift bags. They also offer gear like coffee grinders, Chemex/pour-over brewers, electric kettles, and even espresso machines!
Under apparel, you can buy hats, tanks, and tees to broadcast your latest caffeine obsession.
Interested in exploring French Press coffees? Check out: The 7 Best Coffee For French Press Brewing
---
Conclusion
There's nothing like small-batch craft roasted gourmet coffee. We support anyone on a mission to connect consumers with a better cup of coffee while supporting the farmers who grow said high-quality beans!
Try Black Powder Roasting and see for yourself where it belongs in your own hierarchy of "best coffee"!